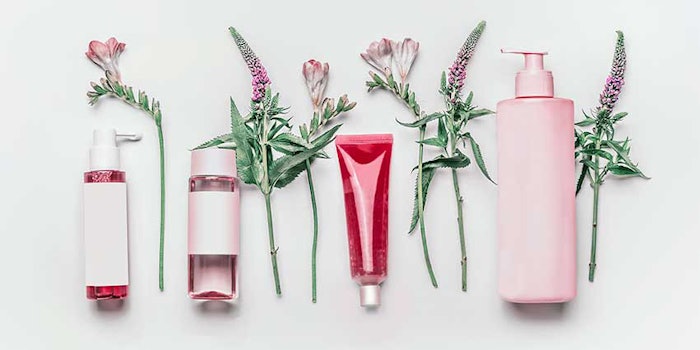 Five active ingredients from BASF for cosmetics and body care products have been approved as organic, according to the COSMOS-standard. This includes the active ingredients Dulcemin (INCI: Varies), Lipofructyl (INCI: Varies) and Elestan (INCI: Varies).
Related: Certified 'True': Food Virtues in Beauty, Part I
BASF states that 145 cosmetic ingredients are COSMOS-registered; 150 ingredients are suitable for formulations, according to the EU-Ecolabel for cosmetic products; and about 200 ingredients meet the requirements of the Nordic Ecolabel.
The organic ingredients include Dulcemin, from sweet almond seed flour; Lipofructyl, derived from argan oil; and Elestan, extracted from the leaves of the West African Manilkara tree.
"Cosmetics manufacturers who want to receive a certification of their products according to COSMOS will find that BASF offers a large range of ingredients on the market–from basic raw materials such as surfactants and emollients, to skin care additives and actives," says Ute Griesbach, marketing manager of personal care Europe.
Previously: BASF Donates 1K Trees in Haiti
The COSMOS-standard distinguishes between natural cosmetics and organic cosmetics and sets the respective requirements for certification between the two categories. Ingredients used in cosmetic products are divided into five categories.
With a total of 92 products, BASF offers a large amount as well as a variety of approved products for different applications in the category of "chemically processed agro-ingredients," e.g. raw materials from renewable feedstock. In addition, 24 registered ingredients for cosmetic products contain chemically as well as physically processed components, eight products merely consist of physically processed ingredients.
For more information, contact BASF.