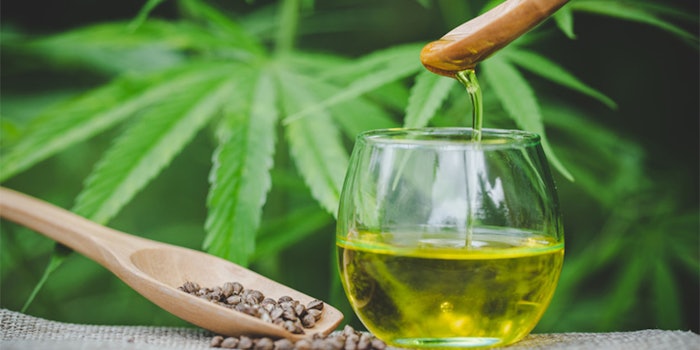 Due to the success and increasing demand for hemp-based products, Lessonia has expanded its portfolio by offering CBD and hemp-derived skin care ingredients.
The "Hemp"-branded range was spotlighted for the first time during in-cosmetics and Cosmopack Asia in November 2019. It comprises: CBD purified and CBD oil; and Hemp water, Hemp oil and Hemp exfoliator.
According to the company, the addition of these hemp and CBD materials give brands access to natural and organic ingredients to formulate trendy cosmetic products. The THC-free range also meets the regulatory requirements of European and U.S. cosmetic regulations; in particular, the CBD offered by Lessonia is extracted from Cannabis sativa stems, which is authorized for industrial applications. 
For skin care, the CBD purified CBD oil ingredients help to reduce redness and impart soothing effects. CBD also provides sebostatic, anti-acne and non-comedogenic properties. 
The Hemp water ingredient is a hydrolat obtained by the same process as essential oils; i.e., by water-steam distillation. It can substitute water in cosmetic formulations and soothe the skin.
The Hemp oil ingredient is a cold-pressed oil obtained at 100% from hemp seeds cultivated in France. It is known to reduce skin sebum and erythema, and helps to moisturize and nourish the skin with calming assets.
Finally, the Hemp exfoliator is used to renew skin. It is derived from the hemp plant's stem. 
For more information, contact Lessonia Cosmetics and Ingredients.