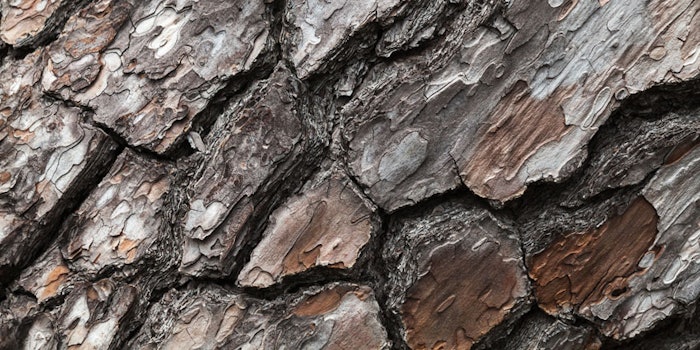 Pine Extvolat (INCI: Pinus Sylvestris Trunk Extract) was recently proven in an independent study to impart self-preserving properties. As a natural active for cosmetic products, it also has been shown to improve acne.

Derived from the words extract and volatile substances, Pine Extvolat is uniquely extracted from pine trees grown in Siberia. It contains a range of trace elements and substances in the trunk of the pine and due to these constituents, it is a multifunctional ingredient that can replace water in formulas. Other extvolats are produced from trees, shrubs (i.e., larch, fir, cedar), plant roots, fruits and grains; medicinal plants and herbs; and vegetables and fruits.
According to the company, extvolats are intended to replace water in cosmetics, ideally omitting the need for preservatives. It differs from existing materials used to manufacture essential oils and hydrolats because during the production process, the temperature is reportedly controlled so as not exceed 30°C, and the process itself excludes water. "That is why we save the majority of microelements and the valuable substances of a particular plant," the company explained, on its website.
The Pine Extvolat product demonstrates antiseptic, antibacterial, antimicrobial, tonic and refreshing properties. It is recommended for shampoos, conditioners, shower gels, face and/or body tonics, hair masks, creams, micellar waters, toothpaste, mouth washes, wipes, liquid soap, intimate hygiene, before- and after-shave balsams and more.
The COSMOS/Ecocert-compliant material is provided as a clear liquid and has a light pine scent. It serves as a multifunctional natural active base.
Update
Its self-preservation properties enable the elimination of traditional preservative agents in cosmetics. Recent data has shown Pine Extvolat is also found to impart biological benefits for which pine is known; for example, anti-acne.
Further testing is being done to determine if the ingredient is able to provide more benefits like skin whitening, skin recovery and anti-inflammatory.
For more information, visit the PineAqua, Ltd., website.