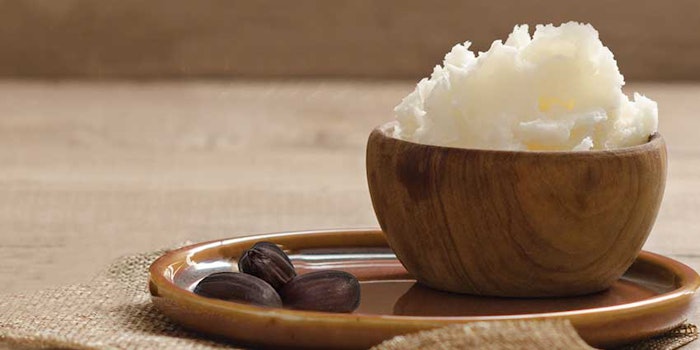 Jojoba Desert
Jojoba Desert (A.C.S.) is set to debut JD Jojoba Butter Vegan (INCI: Not Available) at in-cosmetics Global 2019, enabling silky textures in skin, lip, hair and sun care for vegan consumers.
With a nonsticky texture, the new butter and the original JD Jojoba Butter reportedly leave behind a soft, silky feeling to encourage skin moisturization, restoration and regeneration. The vegan option contains a high concentration of jojoba oil, is oil-miscible and is free of preservatives and coloring agents. 
Consumers preferred JD Jojoba Butter Vegan's absorption, shine and feel on skin nearly 2:1 compared to refined shea butter, according to an in-house sensory test performed on 30 volunteers aged 30-65. 
Also at in-cosmetics Global, the company will feature the following products:
JD Pure Line—This line comprises extra virgin oils extracted via an automated cold-press process in order to produce a natural liquid wax. It includes both naturally-scented and odorless versions of JD Jojoba Golden Oil; JD Jojoba Colorless Oil; JD Jojoba Organic Golden Oil; and JD Jojoba Organic Colorless Oil.
JD Rich Line—For a reportedly unique sensory experience and efficacy, this line of bases pairs JD Jojoba Oil with other ingredients to create JD Jojoba Butter; JD Jojoba Silk-like Powder, a velvety-textured Tapoica starch; and JD Jojoba Beads, a wax-based exfoliant; among others.
JD Care Line—Uses JD Jojoba Oil to create novel and versatile formulations. These include JD Jojoba Rejuvenating Peeling Butter, including jojoba beads; JD Jojoba Moisturizing Lip Balm; JD Jojoba Soothing Baby Oil; and JD Jojoba Oil Enriched with Multi-vitamins.
Jojoba Desert can be visited at booth V118 at in-cosmetics Global, to be held in Paris from April 2-4, 2019.