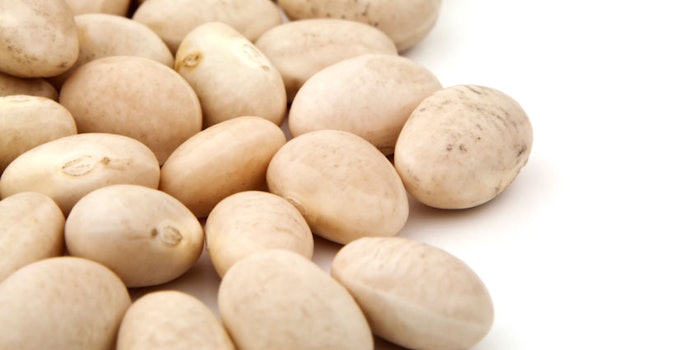 During the recent Skin of Color Society Symposium, sponsored by Mary Kay Inc., and American Academy of Dermatology (AAD) Annual Meeting, the company presented natural solutions to correct hyperpigmentation and facial erythema.
Magic Beans
During the Skin of Color Society Symposium, Shoná Burkes-Henderson, Ph.D., Mary Kay's associate principal scientist of clinical research, demonstrated the efficacy of a topical skin care cream containing navy bean extract to regulate melanogenesis. In relation, a patent granted to the company in 2015 disclosed dried navy (haricot) bean (Phaseolus vulgaris) powder or aqueous extracts thereof inhibit melanogenesis, tyrosinase or tyrosinase synthesis, and/or melanin transport to keratinocytes.
Specifically, the patent reports this composition can act as an alpha melanin stimulatory hormone antagonist, reducing the appearance of age spots, skin discoloration or freckles, and leading to an improvement in skin color tone and facial hyperpigmentation. In a 12-week clinical study, presented at the event, topical application of a moisturizer containing navy bean extract significantly improved uneven skin tone and blotchy pigmentation.
Skin-soothing Botanicals
Burkes-Henderson also presented an approach to improve facial erythema during the AAD Annual Meeting. Four botanical extracts (not specified in the press announcement) were found to reduce the production of pro-inflammatory proteins and enzymes in the skin. Furthermore, a cosmetic formulation containing these extracts was shown to effectively reduce facial erythema after four weeks of use.
Although not explicitly linked to the AAD study, another patent recently issued to the company discloses a combination of saccharide isomerate extract, Myrothamnus flabellifolia extract, algae extract, mugwort (Artemisia vulgaris) extract and [6]-paradol. This combination was reported to topically reduce erythema, cool the skin, inhibit nitric oxide synthase, decrease TNF-α production and increase the production of occludin-1.
"We know we have fantastic technolog[ies] in our products because we consistently conduct clinical tests to confirm that our products deliver meaningful benefits to consumers," said Lucy Gildea, Ph.D., chief scientific officer at Mary Kay.
"However, our commitment to skin care science isn't just about making new Mary Kay products. Our involvement and attendance of events like the Skin of Color Society Symposium allows us to exchange innovative ideas and findings with our colleagues and continue to further support advancements in skin health."