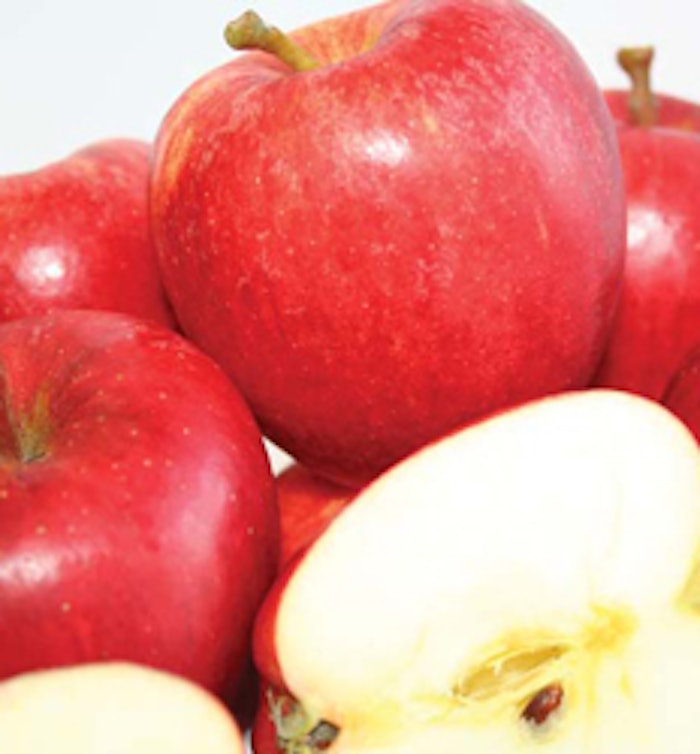 Seatons, the natural oil subsidiary of Croda International Plc, has launched an emollient oil to moisturize skin that is derived from apple seeds containing mono- and di-unsaturated fatty acids. Alpine Apple Seed Oil (INCI: Pyrus Malus (Apple) Seed Oil) is produced by crushing the ripe seeds of apples grown in the foothills of the Italian Alps, which are then refined, bleached and deodorized to give a clear pale yellow oil.
The apple seed oil is reportedly a good source of both oleic (32–42%) and linoleic (45–60%) fatty acids, which moisturize the skin in a variety of daily skin care preparations. It also contains palmitic acid (5–10%), stearic acid (1–3%), linolenic acid (0.7% max and arachidic acid (0.5–1.5%).
In addition to skin care formulations, the oil can also be applied in shampoos and conditioners, where it is said to add moisture and shine. The oil has a refractive index of 1.465–1.475 at 20°C and a relative density of 0.915–0.925 at 20°C. It also has a free fatty acid content of 0.5% max and a saponification value of 185–195. The apple seed oil is suggested for moisturizing daily hand, face and body formulations, as well as lip balms, soaps, shampos and conditioners.