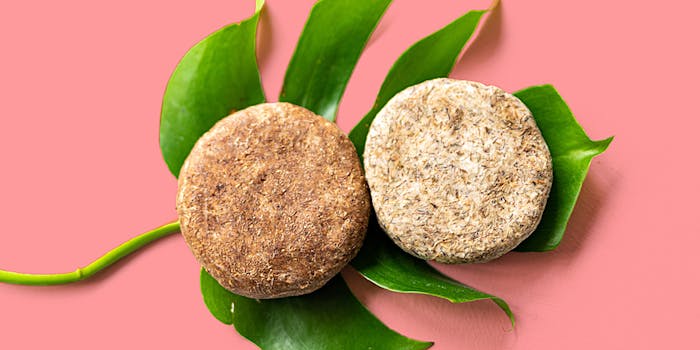 Photo 178541075 © Davide Bonaldo | Dreamstime.com
Due to rising concerns over water scarcity there has been a surge in waterless and sustainable beauty products. This ranges from formats to which consumers add water, or those requiring less water during production and use.
Featured: Formulating Forum: Creating Waterless and Water-efficient Cosmetics
Water is found in nearly everything, from foods to cleaning products, and cosmetics is no exception. According to the United Nations, water is critical for socio-economic development and to help maintain a healthy ecosystem. Water is a finite source that can only be renewed when well-managed.1 Nearly one-fifth of the world's population lives in areas of water scarcity.2 
Going waterless does not always mean being just "water-free," it also implies simplifying beauty routines—and the "less is more" or minimalism trend has grown. It also extends to increasing concern over wasteful packaging from the beauty industry going into landfills and oceans.
In response, brands have emerged with their own versions of sustainable packaging. Some include recyclable, compostable and/or refillable packaging. These options allow consumers to make a conscious decision to choose not only sustainable formulations but sustainable packaging as well, for an all-encompassing sustainable experience. 
Products also have emerged that align with sustainable standards. Some brands even embody the whole of sustainable beauty ideals into their story and mission. Examples include Circumference, Rose Hermes and Mad Hippie. This has made sustainable beauty increasingly more accessible and affordable to the consumer.
Waterless beauty examples can be found in brands such as Dermalogica, Tatcha, Clinique, Lush, Christophe Robin and many more. As more brands participate in the sustainable beauty space, research and innovation around it will increase. This, in turn, allows for more elegant formulations and effective packaging sources.
The use of bars as a dosage form has been popular for numerous products such as shampoos, conditioners, body washes and face cleansers. Shampoo bars in particular have drawn interest—but will shopping for a shampoo bar be the same for consumers as shopping for liquid shampoo? The answer is yes, consumers should be searching for shampoo bars that meet their hair needs, concerns and texture. Of course, using a shampoo bar versus a liquid shampoo is wildly different.
Usage Considerations
Shampoo bars are a solid dosage form, which can be tricky to use for consumers who are used to liquid shampoos. Liquid shampoos tend to quickly lather and move through the hair due to water being used as a solvent and vehicle to deliver surfactants to the hair. 
Related: Formula Focus: Hair Conditioner Bar
On the other hand, shampoo bars require the addition of water to be effective. Users can lather the bar in the palm of their hands with water and work the foam into the roots of hair, or they can rub the bar onto the roots of the hair and use their fingertips to lather and foam up the ingredients. Both methods allow for the surfactants found in the shampoo bar to lather and emulsify any dirt, germs and bacteria from the scalp.
Surfactants
Shampoo bars are often made with solid surfactants. Sodium cocoyl isethionate is an anionic solid surfactant that is good for foaming and creates a rich and velvety lather in hard or soft water. This is a great option since it imparts a soft feel to the scalp while being compatible with anionic, non-ionic and amphoteric surfactants.
Sodium lauryl sulfoacetate is another solid anionic surfactant that is more mild and gentle than sodium cocoyl isethionate. This means these ingredients will work well together and by optimizing the ratio, the formulator can create gentle yet rich foaming action in a shampoo bar.
Sodium coco sulfate is a non-irritating anionic solid surfactant that can be easily dispersed in water, and creates a creamy and dense foam. In addition, cocamidopropyl betaine is a liquid amphoteric surfactant that can exhibit conditioning properties at a high pH range.
Regarding pH, by optimizing this property in shampoo bars, the formulator can create a product offering high cleansing capacity and conditioning at the same time. Importantly, it is important to know what hair type the shampoo bar is created for to ensure its proper and effective performance.
Butters and Oils
Butter and oils are effective additions to shampoo bars to help reduce irritation and increase moisturization. However, depending on the desired hair texture and type, it is important to ensure the butter or oils used do not leave build-up and weigh down the hair.
Previously: Cosmetics & Toiletries Clean and Sustainable Formulary
Jojoba seed oil, sunflower seed oil, rosehip seed oil, cocoa butter and shea butter are great options but it would be ideal to use them around 5-10%, depending on the hair type of the individual using the bar. High concentrations of oils and butter also can increase in wear rate of the bar and cause mushing—which will then cause issues for the consumer, preventing ease of use and a positive user experience.
Fragrance/Essential Oils
Fragrance and essential oils also can be added to impart aroma to the product as well as the hair. Surfactants tend to have an unpleasant scent but adding fragrance and/or essential oils can assist with consumer satisfaction and create a positive user experience.
Note, however, that fragrance and essential oils may contain allergens that can cause contact dermatitis. It would therefore be best to opt for fragrance/essential oil-free or fragrance/essential oils with minimal known allergens to reduce potential reactions in the skin.
Conclusion 
As long as water is a finite source, the need to renew and sustain it will continue, along with the demand for sustainable beauty. As such, the need for waterless skin care, hair care and cosmetics will be here for the foreseeable future.
Shampoo bars are one of the many sustainable options but user experience and product performance are still important attributes. When it comes to shampoo bars, it is all about optimizing the surfactant and oil/butter ratio to ensure high performance with conditioning, and to reduce irritation.
References
United Nations Department of Economic and Social Affairs (UNDESA). (Updated 2015, Sep 8). 

Water and sustainable development. Available at:

 https://www.un.org/waterforlifedecade/water_and_sustainable_development.shtml 

United Nations Department of Economic and Social Affairs (UNDESA). (Updated 2014, Nov 24). 

Water scarcity.

https://www.un.org/waterforlifedecade/scarcity.shtml