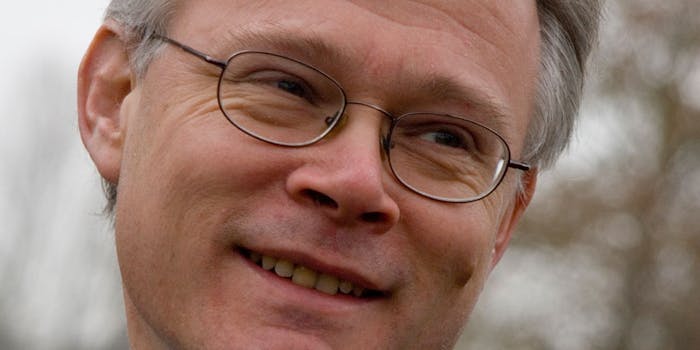 "Formulating with 'actives' is dead," Johann Wiechers wrote in 2003. He added, however, "Not that I believe this trend is completely over. On the contrary, 'actives' are more active than ever before. So, what do I mean? ..."
Some 15 years later, we, too, certainly do not accept this thesis at face value. Good thing Wiechers explained his spin on this thesis—that in order to deliver activity, an "active" must penetrate and be present at a specific concentration to be effective. This, rather than the "active" ingredient iteself, has become a more recent focus for product developers. Read on to learn more.
Editor's note: "Words from Wiechers" considers the many lessons we, as an industry, can learn from the late Johann Wiechers, Ph.D. He was a leader, advisor and "disruptive force" (in a good way) in cosmetic science until his unexpected passing. Presenting Wiechers's insights is IFSCC Education Chair, Anthony J. O'Lenick, Jr. The present piece addresses a topic that was very near and dear to Wiechers's heart: the delivery of "actives." It is taken from chapter 17 in his book, Memories of a Cosmetically Disturbed Mind.
Wonder Molecules, In vitro
Johann starts the chapter with this explanation:
"The 1990s in cosmetic science was the decade of 'active' ingredients—the new wonder molecules that would forever change the face of cosmetics and therefore, the face of our consumers. Many multinational suppliers bought small, specialized laboratories that identified, isolated, tested and/or marketed such molecules. This led to a plethora of new products and chemical entities that were able to combat phenomena from which we did not even know we were suffering.
"And if the 'active' ingredient was natural—i.e., a new chemical derived from the exploration of oceans and forests—so much the better. But has this really changed the face of our industry? Or even more to the point, of our consumers? More pointedly, can we substantiate the effectiveness of these 'actives'?
"Only in vivo evidence could provide the answer to such questions but such evidence for the functionality of a new 'active' ingredient is rarely seen. This sole availability of in vitro evidence has even led to the formation of a whole new type of cosmetic claim, the so-called ingredient claim, sounding something like, 'New and improved product, now containing ingredient Q that is known to do R,' but nothing about what product P would do."
Active Delivery Means Active Products
Wiechers continued, "But with the arrival of the new century, the cosmetic industry came to its senses. It realized that the clinical efficacy of a product is the result of the intrinsic activity of the 'active' ingredient and its delivery to the site of action. Not only was the 'active' ingredient needed, but its delivery was also important. This new decade (or at least the earlier part of it) will [therefore] be the decade of "active" delivery.
"We need an 'active' ingredient and it also needs to be delivered. If one of the two is zero, then we will not have clinical efficacy. Hence, my statement that 'active' ingredients are dead; we now want active products and active cosmetic products, not just 'active' ingredients.
"So we have realized that we need to deliver our 'active' ingredients to have active products. But, in our enthusiasm, we have forgotten to master the concept of cosmetic delivery?"
Four Rs of Skin Delivery
Wiechers wrote about the Four Rs of Delivery years ago:
"To deliver the Right chemical to the Right site in the skin at the Right concentration for the corRect period of time. Delivery is often a problem because the stratum corneum provides such an efficient barrier against incoming chemicals. In short, the delivery of an 'active' molecule is predominantly determined by its physicochemical properties and, to a lesser extent, by the vehicle in which it is formulated."
The Lesson
The delivery of a drug active requires penetration, but since we are in the cosmetic rather than drug business, we deliver "actives" that are cosmetic and not drug actives. Wiechers emphasized this by putting the word "actives" in quotation marks. What distinguishes a drug active from a cosmetic "active" is the expected action.
In relation, the term cosmetic active, coined by Mark Chandler1 in 2013, was designed to describe a material that delivers a cosmetic benefit much like a drug active but is limited to appearance claims; for example, to deliver a reduction in the appearance of wrinkles. This effect, while different in its resulting cosmetic and not pharma claim, still has an "active" ingredient and concentration.
It is the ingredient or ingredients that allow the formulation to work and provide the desired effect(s). The ingredient also is effective for the defined cosmetic benefit and is subject to claim substantiation, albeit not in a clinical test.
I believe this approach of separating the two types of actives will allow for the application of concepts that Wiechers (and others) wanted to apply to cosmetics, without eliminating the ability to support a claim.
Reference
1. Mark Chandler, ACT Solutions Corp., Formulating for Efficacy software presentation, SCC Sunscreen Symposium (Sep 19, 2013)