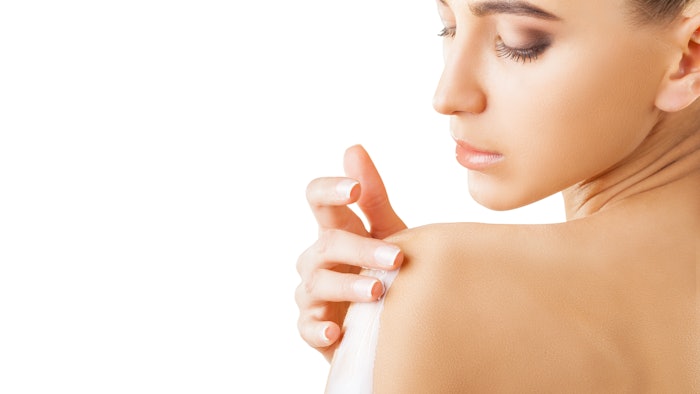 Lipoid Kosmetik has launched Amaretine (INCI: Propylene Glycol (and) Water (Aqua) (and) Glycyrrhetinic Acid (and) Sodium Bicarbonate (and) Lecithin (and) Glycerin (and) Andrographis Paniculata Leaf Extract (and) Pentylene Glycol (and) Sodium Hydroxide (and) Tocopherol) for sensitive skin. 
Related: Top Beauty TikTok & Search Trends Decoded: Register Now
Amaretine is an active ingredient that offers a liposomal carrier system that targets all aspects of sensitive skin, per the company.
The ingredient offers the following benefits:
Strengthening of the epidermal barrier;
Reduction of inflammatory processes;
Alleviation of unpleasant skin sensation;
Improvement of skin sensitivity and quality of life.
Further, andrographolide in the ingredient activates a pathway for treating sensitive skin by binding bitter receptors, leading to skin barrier regeneration while glycyrrhetinic acid works to combat inflammation.