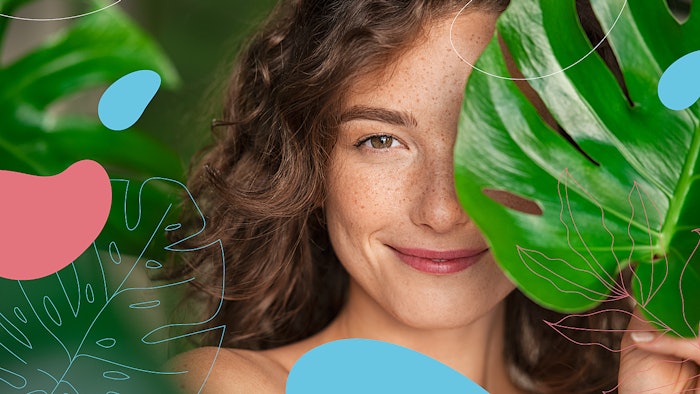 Solvay.com
Solvay has added two biodegradable grades to its Jaguar range of guar-based polymers: C500 STD (INCI: Guar Hydroxypropyltrimonium Chloride) and HP-8 COS SGI (INCI: Hydroxypropyl Guar).
Previously: Solvay Leverages Blockchain Tech for Guar Sourcing Transparency
Both ingredients will enable formulators to produce beauty care solutions with desirable biodegradability claims, responding to both stringent global regulations and the changing expectations of consumers searching for more responsible, sustainable products.
Jaguar C-500 STD is a cationic polymer derived from the natural guar gum, with low aqueous viscosity. The additive aids in the deposition of actives such as silicones, oils and anti-dandruff agents on hair, reportedly without build-up. It is recommended for applications in which the deposition of actives from shampoo or conditioner requires low viscosifying properties.
Jaguar HP 8 COS SGI is a nonionic naturally occurring polymer with an optimum thickening effect. The active is compatible with dilute-alcohol solutions containing up to 30% ethanol and with electrolytes. Additionally, it reportedly has good stability over a large pH range, stabilizing emulsions for a smooth skin feel.
The guar beans used to create Jaguar polymers are sourced in India where Solvay is supporting sustainable guar sourcing. As part of the Group's sustainability agenda, its Sustainable Guar Initiative program implements best farming practices to improve guar quality and supply security while farmers earn a better living, precious groundwater is conserved, and local women are empowered.
Related: Solvay Features 10 Products in Restorative Routine for Textured Hair
"Consumers are becoming more aware of how their actions impact the health of our planet," explained Stephanie Neplaz, global marketing innovation director of hair care at Solvay. "This means they are looking for beauty products made with biodegradable ingredients that have a positive impact on their hair or skin as well as on the planet."
"We are constantly investing in innovation, technology and developing our Jaguar portfolio," said Jean-Guy Le Helloco, global vice president of home and personal care at Solvay. "And we have more innovations, such as next generation biodegradable polymers, on the horizon."