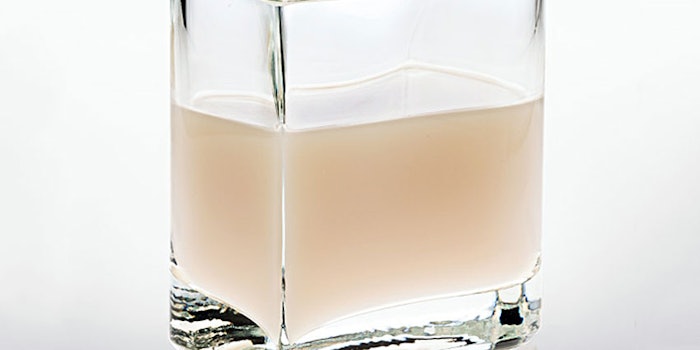 CLR
CLR's ProRenew Complex CLR (INCI: Lactococcus Ferment Lysate) has recently been found to act not only as an effective postbiotic for skin care but scalp care as well.
Featured: [podcast] 2 Paths to Skin Health: The Microbiome and CB2 Receptor
Based on probiotic technology, ProRenew Complex CLR has previously been shown to act on essential features in the aging process of skin and support skin's abilities to successfully adapt to a constantly changing environment and to effectively renew itself.
Also in skin, according to CLR, ProRenew Complex CLR positively influences the speed and quality of epidermal growth and has been shown to effectively promote desquamation. The active is beneficial for both skin health and its microbiota, balancing and protecting the latter to deal with day-to-day stress.
Updated studies with ProRenew Complex CLR have further underlined its potency as a cosmetic active in scalp care, as it was shown to impart a profound and perceivable effect on the scalp, even from rinse-off formulations. More specifically, a clinical study in volunteers with problematic scalps proved the active perceivably improved scalp sensitivity and dryness.