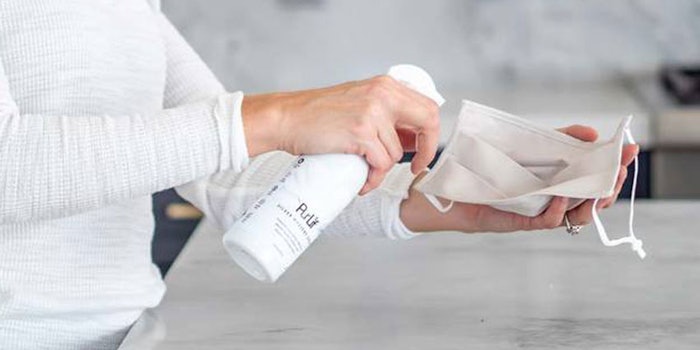 https://purlif.com/pages/about
Bio-Gate AG has released a Hygiene Mask Spray incorporating the company's silver antibacterial ingredient.
Previously: Bio-Gate MicroSilver BG Proves Effective vs. COVID-19 and Other Viruses
The product is sprayed onto face masks before they are worn to inactivate enveloped viruses for a lasting antimicrobial effect. The spray is available in German retail stores under the brand name Vitalia, online and in brick-and-mortar pharma stores in Germany as BioEpiderm, and in North America under the brand PurLif. 
The antiviral product range also includes a hand sanitizer, hand gels and hand creams. The products are based on Bio-Gate's MicroSilver BG (INCI: Silver) platform technology. 
While the spray is promoted for textile use, it could suggest a novel personal care product application.