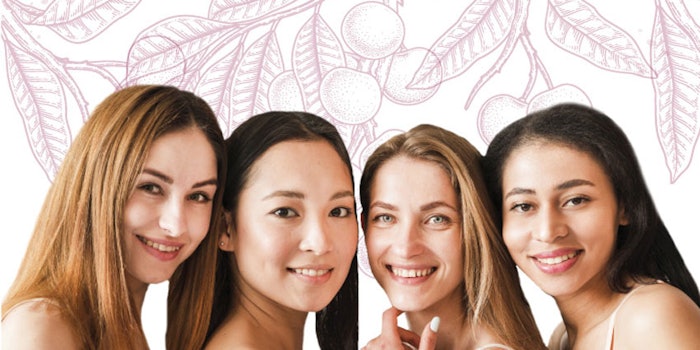 https://novachem.com.ar/portfolio-item/lumiglow/
Novachem has debuted its 100% natural active, Lumiglow (INCI: Water (Aqua
) (and) Glycerin (and) 
Aristotelia Chilensis
 Fruit Extract), which is obtained from the maqui fruit and is rich in delphinidins and ellagic acid. 
Previously: Novachem's 5 Hair Actives Promote Growth, Protection, Color Retention and More
Lumiglow is said to increase the glow and natural luminosity of skin. In addition, it prevents and reduces hyperpigmentation, in turn achieving an even skin tone. This vitamin C-like active also provides a brightening effect, reduces redness and irritation such as erythema, and demonstrates high antioxidant power.
According to the company, consumers can achieve skin radiance by preparing the skin with a combination of products such as brightening serums, radiance boosters and moisturizing creams, e.g., including the ingredient, without generating oiliness. It is then recommended to apply products with antioxidant properties to tone the skin. 
Indeed, the active can be used in an array of products such as BB creams, brightening serums, radiance boosting creamers, primers, facial mists and facial tonics. 
Related: Skin Brightening Literature: Edible Bird's Nest, Scutellarein and a Public Health Issue