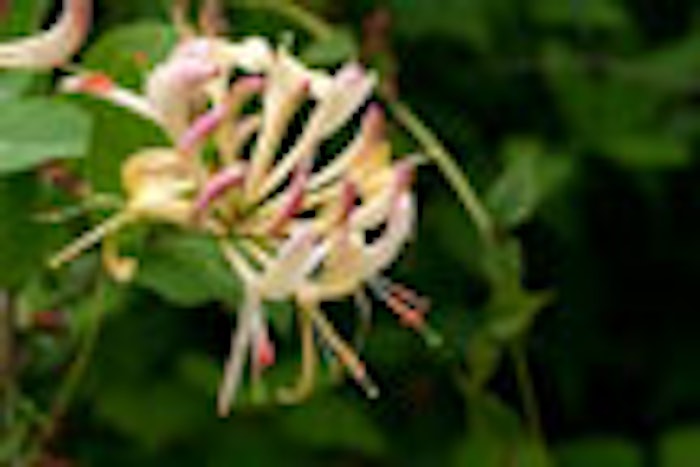 Mibelle Biochemistry designed a protecting and soothing active ingredient to reinforce the skin's natural defense system. EpiCalmin TCM (INCI: Lonicera Japonica Flower Extract / Lonicera Japonica (Honeysuckle) Flower Extract (and) Xanthium Sibiricum Fruit Extract (and) Cyperus Rotundus Root Extract (and) Sodium Benzoate (and) Water (aqua)) combines three different parts of three different traditional Chinese medicine (TCM) herbs with medical activities.
By different scientific methods, including in-vivo studies and gene array analysis in keratinocytes, this specific combination of remedies was shown to significantly reinforce the skin's self-protection capacity. The three TCM herbs were found in Japan and Korea. Japanese honeysuckle, Lonicera japonica or Jin Yin Hua, is a twining liana whose flowers are white to yellow tinged with purple. Its flowers eliminate toxins and have anti-inflammatory, anti-infection and antibiotic properties. Infusions of fresh flowers are also used externally to treat skin infections and irritations. Siberian cocklebur fruit, Xanthium sibiricum or Cang Er Zi, has antibacterial, anti-fungal, anti-inflammatory and analgesic properties. It spreads the qi and is used to treat sinus and nasal problems, spasms and cramps in the muscles and also rashes and itching skin. It also is able to inhibit the allergic effects of histamine. Purple nutsedge, Cyperus rotundus or Xiang Fu, is a perennial sedge distributed throughout India. Its rhizome, which contains antioxidants and inflammation inhibitors, is used to regulate qi and to relieve pain.
The company scientifically demonstrated the mechanism of activity for this specific plant combination by gene array analysis and proved its efficacy by in-vivo studies. Results showed that the active reinforces the skin's self-protection against dehydration, oxidative stress and also degradation of the extra-cellular matrix. Therefore, the active protects the skin and prevents premature aging.
The company finds the active to: reinforce the skin's natural defense system, actively prevents skin aging, improves skin hydration, soothes irritation, impart a soft, moisturized skin feel. It is recommended for formulation at  2–5% in: skin care for sensitive and dry skin, anti-redness products, advanced protective formulas, sun care and after-sun formulations and wellness and SPA products.
The active can be formulated in o/w and w/o emulsions and water-based products such as gel, shampoo, tonic etc. For cold processes, the active can be dissolved in the aqueous phase. In hot/cold processes, the active is added during the cooling phase below 40°C.