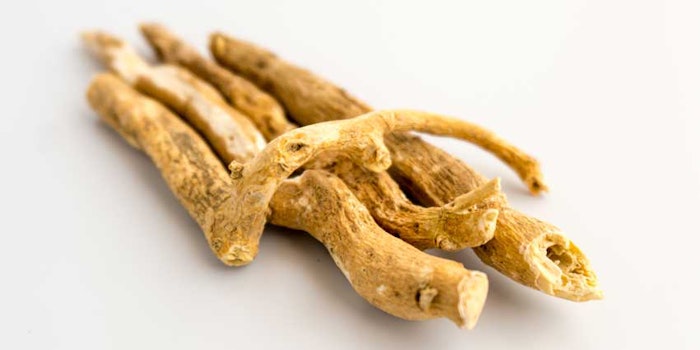 Photo 124486401 © | Dreamstime.com
Bio-Botanica presents Ashwagandha 5404ST (INCI: Withania Somnifera Root Extract) for inclusion in cosmetic products intended to protect and improve the skin's complexion.
Related: Nutraceuticals Benefit Hair Wellness and Growth
Ashwagandha has anti-stress properties to help defend against acne-inducing stress hormones. According to the company, it also can be formulated in anti-aging cosmetics due to its ability to moisturize, protect and calm the skin. Additionally, this herb ingredient can be used to clean dirt and impurities from the pores.
The company also reports ashwagandha may help with hair care; in particular, to strengthen hair and control hair loss due to the herb's antioxidant and anti-stress properties.