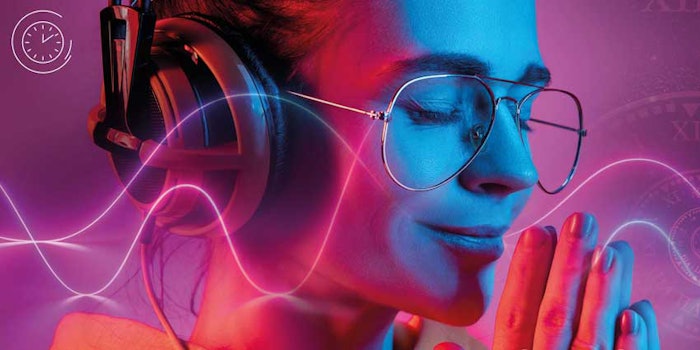 Greentech
Greentech's Circalys (INCI: Propanediol (and) Water (Aqua) (and) Andrographis Paniculata Leaf Extract) is an active ingredient derived from green chiretta and titrated in andrographolide, a molecule that reportedly counteracts circadian disruption and revitalizes skin. In effect, the technology has a yoga-like impact on the user, per the supplier.

Related: Greentech Features 3 Face Mask Active Aids
Green chiretta (Andrographis paniculata) is a detoxifying plant typically used in Ayurvedic medicine.
Circalys modulates skin rhythms by restoring a circadian clock gene expression profile in old and tired skin cells and acts on circadian modulators related to key cellular pathways. It reportedly extends cell longevity and reduces cell damage, which further promotes skin revitalization.
The active stimulates key signaling pathways connecting skin and brain. It boosts oxytocin, endocannabinoid and endorphin signaling pathways to relax and protect skin from external impacts.
Tested on nighttime workers during a 28-day period in a double-blind clinical study, Circalys was reported to reduce the visible signs of fatigue such as eye bags, dark circles and under-eye wrinkles. Volunteers also reportedly their skin appeared to be more radiant and rested.
According to the company, per scientifically recognized psychological tests, the use of the active in a cosmetic formula was shown to modulate fatigued moods by boosting well-being and reduced perceived stress, an impact not unlike that achieved by activities such as yoga.

The ingredient is China- and COSMOS-approved, and 100% natural origin, according to ISO 16128.
Featured: Cerebral Beauty: Emotions and Aging, an Ayurvedic Analysis