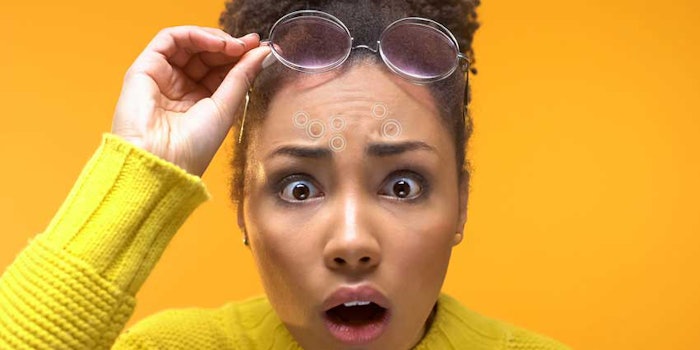 Lucas Meyer by IFF
Lucas Meyer by IFF created Dendriclear (INCI: Glycerin (and) Water (Aqua) (and) Polylysine) to reduce C. acnes with its reported skin microbiota-friendly mechanism of action.
Related: LucasMeyer Activates Skin Brightening Aura with Borēaline Aurora
By destabilizing C. acnes strains, the dendrimer-based ingredient is said to reduce bacterial aggression, the inflammatory response and hyperkeratinization of the skin. The term dendrimer designates spherical three-dimensional branched molecules. The structure of the active's dendrimer is made of natural-derived lysine amino acids and is obtained by green chemistry.
According to the company, clinical studies have shown the ingredient rebalances the phylotype distribution of microbes for a healthier skin profile; decreases sebum production; and erases blemishes and lesions. Additionally, the ingredient is China-compliant, eco-friendly, preservative-free and vegan compatible.