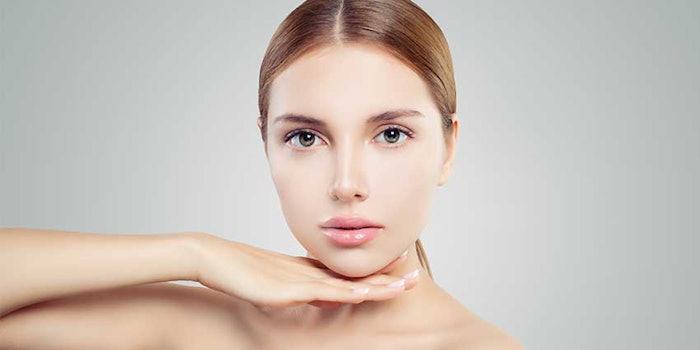 ID 140225903 © Artmim | Dreamstime.com
Universal Marketing and Consultancy FZCO (UMC) has launched Orah VITE (INCI: Not Provided)—a composite plant-based system containing natural tocotrienol that imparts antioxidant activity in skin care formulations.
According to the company, studies have shown Orah VITE to have 550% more antioxidant activity than commonly used tocopherol acetate. It also was found to reduce oily skin by 65% and pore size by 23% as it decreased and balanced sebum content, and reduced moisture loss in skin.
As stated, Orah VITE is a blend of natural tocotrienols and tocopherols in medium-chain triglycerides. Tocotrienol is one of the compounds of vitamin E, which was reportedly observed to be more effective than tocopherols due to a significant difference in chemical structure. The unsaturation, double bond, in tocotrienol is said to make it a more "aggressive" molecule. According to the company, this difference in chemical structure makes tocotrienols better suited for cosmeceutical and nutraceutical applications, in comparison with tocopherols.
The active is readily biodegradable and safe for the environment. It is non-toxic, non-irritating and non-sensitizing, and can be used in all types of personal care products and natural products. The ingredient is also reportedly a cost-effective alternative to existing antioxidants, serving as a replacement or boost to formulations with synthetic antioxidants, including tocopherol acetate. Orah VITE is also COSMOS- and halal-certified.
Previously: Research Confirms Honey and Chamomile Activate Innate Antioxidant Defenses