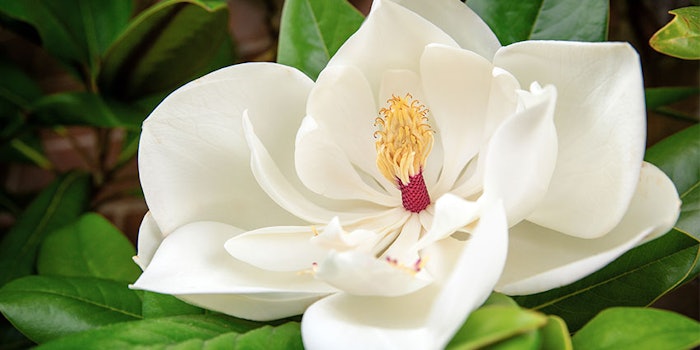 Photo 75630946 © Rixie | Dreamstime.com
Cosphatec GmbH presents its Cosphaderm Magnolia Extract 98 (INCI: Magnolia Officinalis Bark Extract), a strong, pH-independent, multifunctional active that serves as an antimicrobial and antifungal.
Related: Cosphatec, Rebranded and Redesigned with a Nod to Nature
The production process ensures a standardized natural extract containing at least 98%  lignans and composed of about 49% magnolol and 49% honokiol. The ingredient can additionally be applied as an active against dental caries or acne.
Supplied in its natural white powder form, Cosphaderm Magnolia Extract 98 has a broad pH activity range of 3-9. It offers an all-round solution and ensures high efficiency against bacteria, yeasts and molds. In most cases, according to the company, it is recommended in combination with a variety of individual substances in order to bring out its full potential.
Cosphaderm Magnolia Extract 98 is Ecocert- and COSMOS-approved.
For more information, contact Cosphatec GmbH.