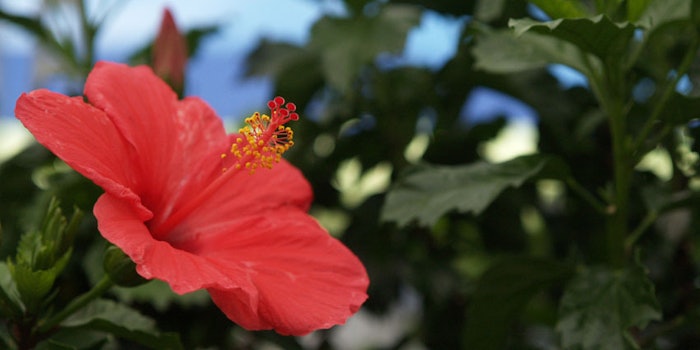 Researchers at UCSI University in Kuala Lumpur have identified the antioxidant activity and stability of Hibiscus cannabinus L. (kenaf) seed oil with α-tocopherol. Their work will be published in an upcoming Industrial Crops and Products.
According to the article abstract, the researchers sought to improve the stability of formulations containing vitamin E (α-tocopherol) by incorporating kenaf seed oil. Gel-cream formulations were prepared by high shear homogenization and assessed for stability, viscosity and antioxidant activity.
The formula with the highest level (9%) of kenaf seed oil showed the best stability and viscosity, and high antioxidant activities. It also acted as a safe and stable emulsion delivery system for α-tocopherol against degradation. For 12 weeks of storage at 25 ± 2°C and 40 ± 2°C, this formula showed good microbial stability with only mild depletion of tocopherol content.