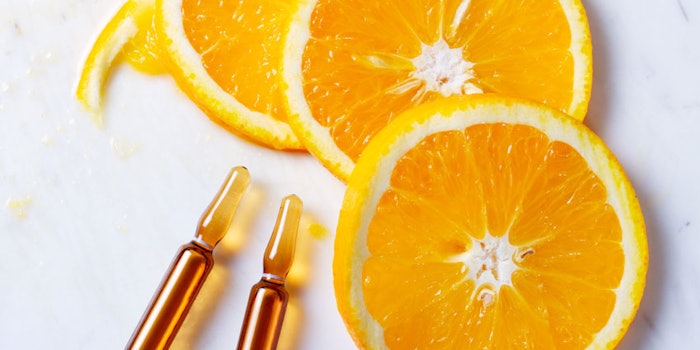 Anti-aging, skin whitening and brightening, and antioxidant effects are at the core of a new ascorbic acid launched by Nanovetores Group in Brazil.
According to the company, the human body needs safe, effective and ideal nutrients to nourish outer beauty. The "Age-Agnostic" generation is living longer and taking better care of its health, appearance and well-being. 
As such, Nanovetores, with expertise in nano- and micro-encapsulation technologies, developed its NV Ascorbic Acid. While today's market offers several vitamin C derivatives, this pure, highly effective and stabilized ascorbic acid is said to deliver improved effectiveness and permeation.
Skin care benefits include:
Depigmentation/skin whitening effects;
Reduced expression lines;
Evenness of skin tone;
Antioxidant properties;
Stimulation of collagen synthesis;
Improved skin texture and firmness; and
Promotion of hydration.
For more information, contact the Nanovetores Group.