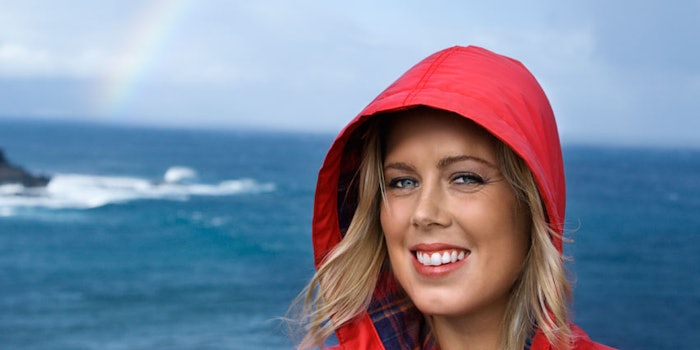 CODIF Technologie Naturelle was inspired by nature to target melanosome absorption by keratinocytes in a new way, resulting in a novel skin brightening active: Cywhite G (INCI: Glycerin (and) Water (aqua) (and) Cystoseira Tamariscifolia Extract).
According to the company, the "melanobreaker" is based on Cystoseira tamariscifolia, an algae with branches covered in characteristic spines that appear iridescent under water; i.e., "Rainbow Algae." As the algae is exposed to light of varying intensity, which changes with the tide and in various depths of the water, this iridescence enables it to improve the diffusion of ambient light to chloroplasts.
The Cywhite ingredient leverages this mechanism in skin care to target molecules involved in the absorption of melanosomes by keratinocytes and their degradation within. The result is a brightening effect and a more even skin tone. In vivo, 87% of volunteers who tested it found their skin appeared more luminous. At 1.0%, the active promoted uniform skin color, improved brightness and reduced pigmentary imperfections. At 1.5%, after one week of use, skin pigmentation overall was decreased.
The marine ingredient is water-soluble, harvested 100% by hand and meets organic/COSMOS standards. Available versions include Cywhite G and Cywhite GP, which additionally is preserved by phenoxyethanol.
For more information, contact CODIF.