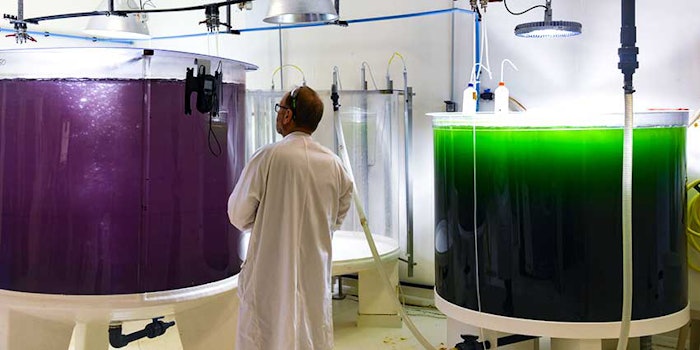 Givaudan Active Beauty
Personal care's emotional potential is on the rise—and Givaudan Active Beauty capitalized on this influence in its latest launch, an indirect mood-influencer meant to provide soothing benefits and affect consumers' perception of their skin.
Created through the company's microalgae research, Sensityl (INCI: Not Available) was shown to positively influence volunteers' mood after one month of use. When compared with a placebo and tested under neuroscience-driven protocols, volunteers reportedly, "expressed a real positive change in how they felt about their facial skin, moving from negative feelings to positive ones," when using the ingredient.
The sustainable ingredient was also found to epigenetically control the inflammaging process; decrease painful sensations; and protect the skin's antibacterial defenses.
Potential applications include day creams for sensitive skin, cold creams, after-sun formulations, shampoo, aftershave and post-peeling or -epilatory products. Ostensibly, the present active would enhance the physically soothing actions typically used in these applications with its reported neurological effects.
Sensityl will be presented at in-cosmetics Global, to be held in Paris from April 2-4, 2019; Givaudan can be visited at booths E50 and J38.