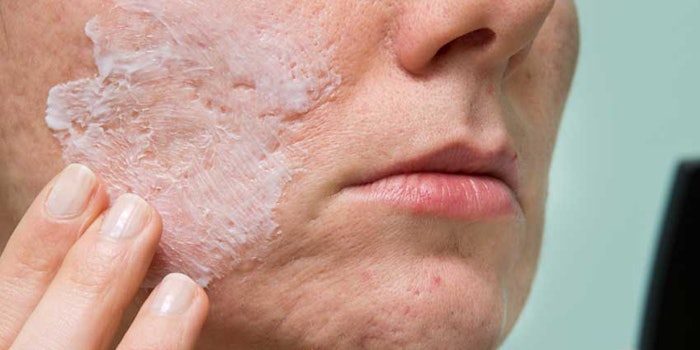 New concepts were designed to improve the efficacy and refine the usability of acne care formulations with scientific and sensory benefits.
Acne affects millions of consumers and Ashland is acknowledging the market's demand of new solutions. In continuation of developing specialty ingredients and formulations to help the personal care industry, the company developed a new anti-acne formulation kit for formulators of cosmetic and OTC products.
The kit provides sensory benefits in addition to six new formulations designed to address challenges associated with active delivery, formulation stability and formulation mildness.
"We are always solving," said Justine Cotton, global marketing manager, skin care biofunctionals, Ashland. "By combining our specialty polymers, rheology modifiers and biofunctionals, Ashland offers a galenic approach to help optimize the performance of acne active ingredients, soothe irritated skin and enhance the skin barrier function while creating formulation textures to enhance consumer compliance."
The kit provides solutions in various forms, which showcase how the company's products can benefit acne care formulations in three steps:
1. Pre-treatment: This toner and cream from Ashland's Balance & Clear concept supports a healthy physical and biochemical skin barrier, prevents pores from clogging and enables mild exfoliation and soothing effects to help address acne prior to occurring
2. Treatment: This clarifying cleanser was developed to clear clogged pores with efficient deposition and controlled release of salicylic acid, while notions for a spot cream and anti-acne gel can minimize tack and provide a soft, cushiony finish
3. Post-treatment: This blemish soothing moisturizer helps soothe skin and limits the appearance of post-acne marks
Each formulation utilizes a combination of the company's ingredients, which support performance. Used ingredients and their functions include: 
FlexiThix (INCI: PVP) and Stabileze QM (INCI: PVM/MA Decadiene Crosspolymer) polymers to help deliver acne actives
ProLipid lamellar gel and Lubrajel hydrogel for moisturization and formulation
Vital ET (INCI: Disodium Lauriminodipropionate Tocopheryl Phosphates) biofunctional to manage inflammation in vitro and acne-redness
Elixiance (INCI: Propanediol (and) Water (and) Bioflavonoids) biofunctional to purifying the skin
"We're excited to be able to demonstrate our offering and share this formulation kit so that our customers can leverage our technology in their formulations," said Cotton.