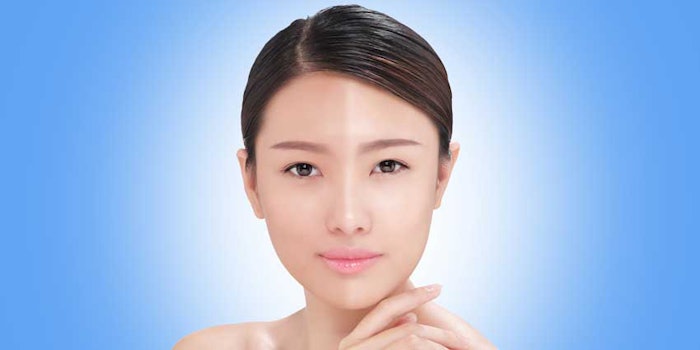 Lessonia featured the first whitening marine active ingredient certified as organic and free of preservatives at in-Cosmetics Asia exhibition in Bangkok. 
Fucowhite (INCI: Glycerin (and) Water (and) Ascophyllum Nodosum Extract) is a whitening active ingredient through marine glycobiology science and is a purified fucoidan-polyphenol complex, extracted from the brown algae, Ascophyllum nodosum. 
The marine active was clinically tested on 24 volunteers in Thailand with Asian skin applying 2% fucowhite twice daily in comparison with a placebo group. 
After 28 days of application, results showed:
88% of volunteers from the active group observed an increase of skin clarity from dark to pale
63% of volunteers from the active group observed a decrease of skin pigmentation
A new technology of enzymatic hydrolyze of polysaccharide algae allows to achieve oligosaccharides with strong biological activities on dermis and epidermis cells.