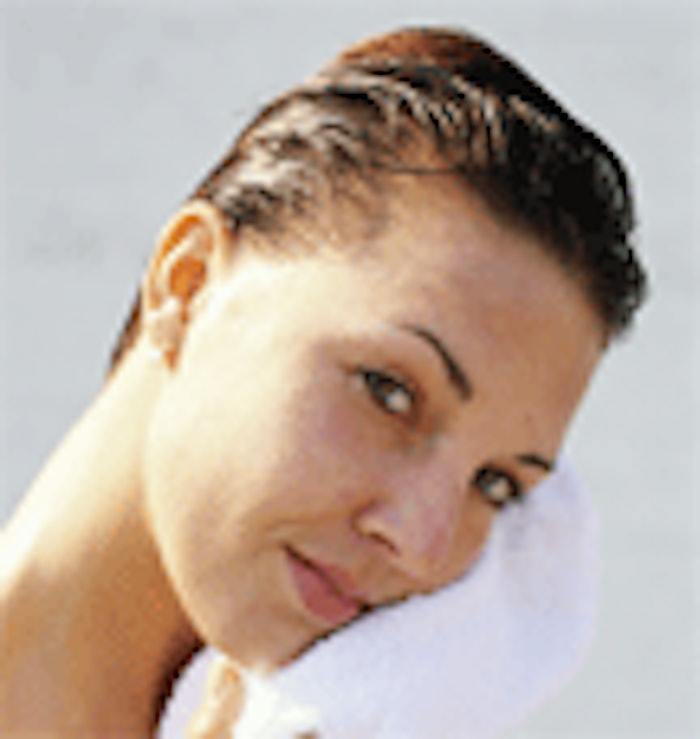 Laboratoires Sérobiologiques (LS), the active ingredients business of Cognis Care Chemicals, exhibited its latest products designed to enhance consumers' sense of well-being at in-cosmetics. The ingredients included: an ingredient to protect and hydrate the skin, leaving it feeling "fruity-fresh"; a botanical anti-aging treatment that can be used as an alternative to retinol; and a new range of actives each addressing a specific issue in eye contour care.
Litchiderm LS 9704, an extract of the lychee fruit, claims to deliver both functional benefits and sensory stimulation. The new active ingredient prevents the accumulation of free radicals in the skin and significantly inhibits matrix metalloproteinases (MMPs). It hence reduces the negative effect of UV radiation on cell metabolism and also keeps the skin moisturized, according to the company. These various complementary functions enhance the wellness of the skin, and the effect is visible in a brighter, more youthful-looking complexion.
Another new product, Vit-A-Like LS 9737, is a botanical alternative to retinol. According to the company, the product has a similar mechanism of action to retinol and has been shown in tests to offer comparable performance; however, it also offers higher levels of formulation stability and skin tolerance. The ingredient has been shown to significantly accelerate the renewal of the epidermis, by creating favorable conditions for cellular turnover, while its capacity to stimulate fibroblast collagen synthesis means it has a demonstrable anti-aging effect. Acting as it does on both layers of the skin, it is thus a comprehensive anti-aging solution, visibly improving the skin's texture.
In addition, the company showcased its Eye Line range of actives, each addressing a specific issue in eye contour care. Eye Resolution LS 9509 significantly reduces the volume of bags under the eyes, making the eye region look more youthful. The ingredient is extracted from the bark of Cecropia obtusa, an Amazonian tree. It has shown its capability to reduce fat deposits and activate their elimination.  The reduction of eye bag volume has been highlighted in a clinical study, reported the company.
Active Powder Eye Light LS 9792 was specifically designed to inhibit the formation of the dark rings that can appear around the eyes, by reducing capillary fragility and micro-circulation problems. It is part of the Active Powders range—an innovative technology that makes possible the incorporation of water-soluble active ingredients in anhydrous color cosmetic formulations.