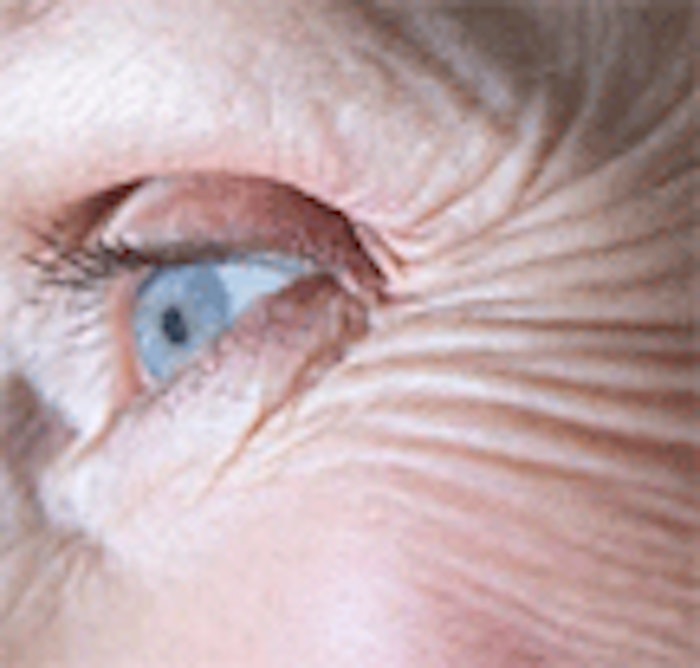 Laboratoires Sérobiologiques (LS), the active ingredients business of Cognis Care Chemicals, launched its Vit-A-Like LS 9737 active (INCI: Water (aqua) (and) glycerin (and) Vigna aconitifolia seed extract (and) sodium citrate) at PCIA in Seoul, Korea. According to the company, the product is proven to achieve a similar level of effectiveness to retinol, the benchmark for antiaging treatments.
Retinol is a form of vitamin A that has a proven effect on cell renewal. However, it reportedly is unstable and difficult to work with in cosmetic formulations, which complicates the manufacturing process and restricts the ways in which end products can be packaged. Moreover, retinol can cause irritation, and so is not suitable for use in sensitive skin formulations. This ingredient is a botanical alternative to retinol and has a similar mechanism of action.
It has been shown to offer comparable performance but with the decisive advantages that it also offers high levels of stability and skin tolerance. After a two-month course of treatment, a cream containing five percent of the new active ingredient reportedly showed an anti-wrinkle efficacy in the crow's foot area which was as good as that of the benchmark, a cream containing 2.5 percent encapsulated retinol. In vitro and in vivo tests have also proven the ingredient's ability to stimulate epidermal cellular renewal and dermal collagen synthesis.