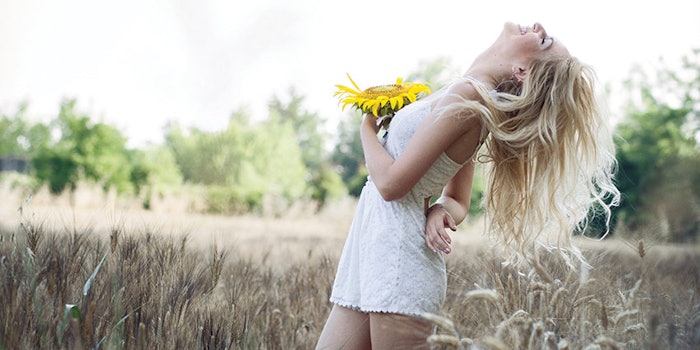 (For the complete article, click through to the May 2019 digital edition.)
Environmental pollution around the world has sparked significant growth in the rising segment of skin care and cosmetic products for anti-pollution protection. In many Asian cities, for example, extreme pollution is a part of life. This has increased consumer awareness and concern regarding environmental pollutants on skin.1
One cosmetic strategy adopted to protect human skin against environmental pollution is the inclusion of antioxidants in such formulations.2-4 The most common types of anti-pollution ingredients are antioxidants, which help to reduce the formation of oxygen free radicals that can damage skin and accelerate the aging process.5 Anti-pollution products are broadly classified based on their mechanism of action; they are also a new driver for multifunctional cosmetics incorporating combinations of ingredients to provide protection from environmental stress, such as UV light, while also moisturizing skin.6
Skin Benefits
In skin, the primary role of vitamin E, also known as a-tocopherol, is to prevent damage induced by reactive oxygen species. These free radicals are actors in many skin problems; i.e., sunburn, skin photoaging and hyperpigmentation. Vitamin E has the potential to mitigate these effects, as it can scavenge free radicals including hydroxyl, singlet oxygen and superoxides Due to these antioxidant properties, the ingredient is used in a variety of cosmetic and personal care formulations, such as creams, lotions, balms and other topically applied formulations. The recommended use level is application-dependent, and ranges from 0.5-5.0%.
Popular claims for vitamin E include:8, 9
Anti-inflammatory agent
Antioxidant
Biodegradable ingredient
Promotes healing
Moisturizing agent
Natural product
Plant-derived/vegetal-based
Skin protection
Besides antioxidant and moisturizing properties, studies have demonstrated that vitamin E acts topically to protect against UVB damage.10, 11 Topically applied α-tocopherol has been shown to inhibit UVB-induced edema and erythema, conferring an SPF of 3 after multiple applications.12 This benefit is attributed to the ingredient's apparent ability to marginally absorb light while functioning as a free-radical quenching, lipid-soluble antioxidant.12-14
Esters of vitamin E spread onto the skin very easily and are rapidly absorbed, imparting pleasant sensory attributes. The skin is left shiny, elastic and non-greasy. Also, as it is not a foreign molecule to the skin, the ingredient rapidly integrates with the lipids in the skin.13 After topical application, vitamin E supports the extracellular lipid matrix of the stratum corneum, to which vitamin E contributes its antioxidant defenses.
Interestingly, products containing both vitamins C and E have shown greater photoprotection efficacy than either antioxidant alone. These synergistic effects are due to vitamin C's ability to regenerate oxidized vitamin E.15, 16
Ingredient Sourcing