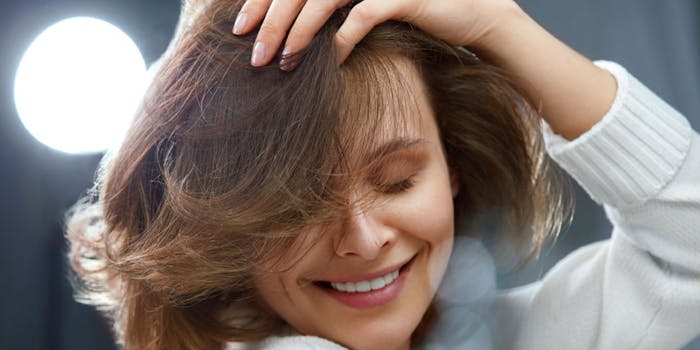 Photo 125145839 © Puhhha | Dreamstime.com
Dandruff is a mild form of seborrheic dermatitis that causes itching and flaking on the scalp. Although the condition is not contagious, it can affect the quality of life for those afflicted by its symptoms.
Featured: Propanediol Caprylate: Shifting the Microbiome, Sebum Levels and Classic Approach to Dandruff
One of the major causes of dandruff is a yeast-like fungus called Malassezia. This fungus is readily found on adult scalps; however, when the scalp is in the presence of excess oils, it breaks down the oil and creates oleic acid. The scalps of individuals who have a sensitivity to oleic acid then react with an increased rate of cell renewal, resulting in the aforementioned symptoms.1
Failure to shampoo the scalp can exacerbate these symptoms by allowing excess oils and dead skin to remain present on the scalp. Resulting flaking then becomes visibly apparent in those with dark hair and/or wearing dark clothes, which often results in a feeling of embarrassment.
Malassezia is not the only cause of dandruff-like symptoms. Having dry skin and scalp in general may also cause flaking and discomfort. Conditions including eczema and seborrheic dermatitis themselves also can cause dandruff-like symptoms.
Dandruff is a common disorder that affects almost half of the adult population. As such, consumers have sought many ways to reduce or eliminate its side effects.
Dandruff is considered a disease, for which a variety of over-the-counter (OTC) ingredients have been approved by the U.S. Food and Drug Administration (FDA). These are outlined in the Code of Federal Regulations Title 21, Volume 5, Part 358.2 Examples include: coal tar (0.5-5.0%); pyrithione zinc (0.3-2.0% rinse off; 0.10-0.25% leave-on); salicylic acid (1.8-3.0%); selenium sulfide (1.0%; 0.6% micronized); and sulfur (2.0-5.0%).
Related: Ajowan Oil Exhibits Efficacy vs. Acne, Dandruff Microbes
Most popular anti-dandruff products are formatted as shampoos; however, the use of scalp toners can also be effective against both dandruff and seborrheic dermatitis. Unlike shampoos, scalp toners remain on the scalp, allowing for a longer exposure time and greater absorption, in contrast with shorter shampoo application times.
Anti-dandruff Formulating
Although the FDA has outlined which actives are permitted for anti-dandruff efficacy, additional cosmetic ingredients can be used alongside those ingredients or in complementary formulations to assist with dandruff symptoms. Following are some examples.
Piroctone Olamine
Piroctone olamine is an anti-dandruff cosmetic active that soothes an inflamed scalp and limits flaking. Piroctone olamine helps to fight the fungus responsible for dandruff and prevent the formation of new dandruff. The ingredient is supplied in a powder form that can be added to conditioners and shampoos at a pH range of 4.0-10.0 and at a use level of 0.05-1.00%. It is important to ensure that piroctone olamine is added under 80°C when incorporating into a hot process formulation.3
Propanediol Caprylate
Propanediol caprylate is a bio-based ingredient that helps to provide dandruff relief by reducing sebum and improving scalp feel. Studies have shown not only its effectiveness against dandruff, but also in establishing a healthy scalp microbiome.4 The ingredient is generally soluble in alcohol, glycols and esters. Propanediol caprylate can be included in a variety of rinse-off and leave-on treatments such as shampoo, conditioners and scalp toners.
Climbazole 
Climbazole is a minimally sensitizing ingredient for anti-dandruff shampoos that works by inhibiting the fungus that causes dandruff. Its long term use can nearly fully subside dandruff. The ingredient is soluble in anionic surfactants and water, which makes it ideal for shampoo. Climbazole is recommended at use levels of 0.5-2.0% and stable at a pH range of 3-8.
Perlite 
Perlite is an ingredient that provides natural mechanical exfoliation in applications like shampoo or masks. Perlite helps to remove excess oil and dandruff from the surface of the scalp. This, in turn, makes the scalp feel cleaner and more comfortable. When used in applications such as shampoos, it can also help to boost foaming capabilities. It is best to add perlite at the end of the formulation process at use levels of 2-5%.5

Hexamidine Diisethionate
Hexamidine diisethionate is a water-soluble cationic ingredient that assists in inhibiting the fungi that cause dandruff with minimal scalp irritation. Hexamidine diisethionate works well alongside zinc pyrithione and climbazole. In shampoo formulating, it should be added to the batch at less than 50°C at a level of 0.03-0.05%.            
Cautionary Note
Although cosmetic actives are not deemed as safe and effective anti-dandruff drugs by the FDA, this does not mean they do not impart effects to help alleviate the condition. What it does mean is drug or drug-like claims should not be used for these ingredients (unless they are classified as a drug).
Recently: 4 Consumer Tips and 2 Formulas to Optimize Hair and Scalp Health
When creating claims for cosmetic actives, it is important not to indicate molecular level or biological changes. Rather, use cosmetic ones. For example, the claim may reduce the appearance of irritation and inflammation is okay whereas has anti-dandruff properties that reduce irritation, inflammation and a flaking scalp is not.
Conclusion 
Dandruff is often created in an environment where a yeast-like fungus can break down the presence of oil into oleic acid, which then causes excess shedding and flaking. There are many ingredient options when it comes to treating dandruff. This may include using OTC drug actives, cosmetic actives or a combination of both. Oftentimes, optimizing a combination of OTC drug and cosmetic actives leads to the best results. However, it is still important to test the product over a 28-day period to ensure positive and effective results.
References
Mayo Clinic Staff. (2019, Sep 11). Dandruff. Available at: https://www.mayoclinic.org/diseases-conditions/dandruff/symptoms-causes/syc-20353850

U.S. Food & Drug Administration. (Updated 2020, Apr 1). CFR - code of federal regulations title 21. Available at: https://www.accessdata.fda.gov/scripts/cdrh/cfdocs/cfcfr/CFRSearch.cfm?fr=358.710&SearchTerm=dandruff

Prospector. AntidruffCFL PO piroctone olamine. Available at: https://www.ulprospector.com/en/na/PersonalCare/Detail/6028/207041/AntidruffCFL-PO-Piroctone-Olamine?st=1&sl=110859928&crit=a2V5d29yZDpbZGFuZHJ1ZmZdID4gSW5ncmVkaWVudHM%3d&ss=2&k=dandruff&t=dandruff

Genrich, F., et al. (2021, June 1). Propanediol caprylate: Shifting the microbiome, sebum levels and classic approach to dandruff. Cosmet Toile. Available at: https://www.cosmeticsandtoiletries.com/testing/microbialanalysis/Propanediol-Caprylate-Shifting-the-Microbiome-Sebum-Levels-and-Classic-Approach-to-Dandruff-574540341.html

Prospector. ImerCare 90P-scrub. Available at: https://www.ulprospector.com/en/na/PersonalCare/Detail/294/524869/ImerCare-90P-Scrub?st=1&sl=110866954&crit=a2V5d29yZDpbZGFuZHJ1ZmZdID4gSW5ncmVkaWVudHM%3d&ss=2&k=dandruff&t=dandruff