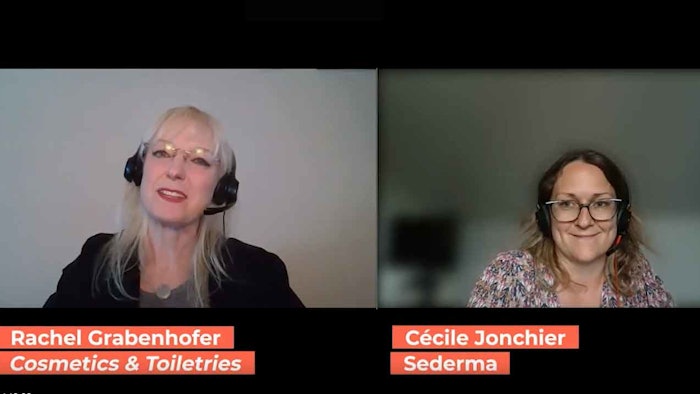 This video is sponsored by:
Sederma France
According to Cécile Jonchier, research team leader in biotechnology for Sederma, biotechnology has progressed beyond first-generation biomass production. It also has surpassed the second-generation production of given biomolecules in response to specific stimuli; e.g., antioxidants produced in response to stress.
It is now in its third generation, where metabolic pathways in plant cells can be unlocked through epigenetics to create desired molecules. "Biotech is the perfect answer for the increased demand for natural ingredients," Jonchier says; not to mention the beauty benefits it can provide.
In this sponsored interview, Jonchier describes this evolution of biotechnology and how Sederma applies the latest iteration for beauty outcomes. Register now to watch and learn more; it's free.