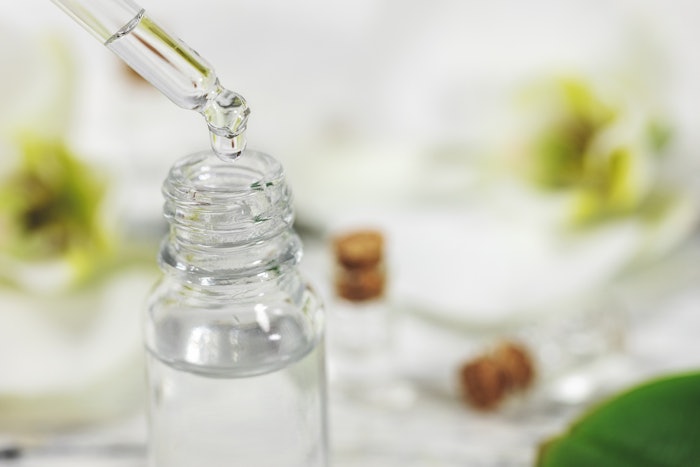 Formulators are demanding higher loadings of powder pigments and UV filters in their color cosmetics and sunscreens while still delivering the desired sensory aesthetics. These formulations must remain shelf stable to maintain their efficacy and appearance. Brands desire clear packaging that allows consumers to select cosmetics that match their skin tone from an ever-widening palette. It is critical that the powder pigment not separate or streak in the package.
The company's latest dispersant, KF-6115 (INCI: Lauryl Polyglyceryl-3 Polydimethylsiloxyethyl Dimethicone) combines branched chains of silicone and alkyl to deliver solubility in a wide range of oils, stable and uniform dispersion of powders, highly stable and transparent formulations and maximum UV absorber loading with minimum viscosity.
Combined with the company's polyglycerin modified KF-6106 and silicone acrylate KP-578, Shin-Etsu offers a complete toolkit of powder dispersants to meet the most demanding requirements of today's formulators.
Visit Shin-Etsu Silicones at Suppliers' Day 2023 – Booth #1419 to experience these dispersants in a variety of elegant formulations ranging from foundation to sunscreen.