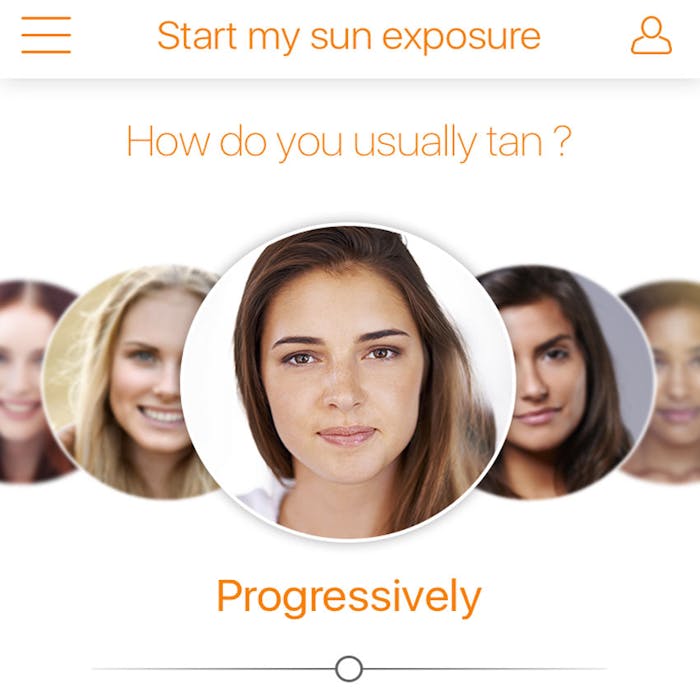 Be afraid of UV, be very afraid. Experts have done a great job in getting the message out to consumers: UV over-exposure can cause skin damage and lead to melanoma, so you must protect yourself. Yet, many sun-loving folks just want to play, exercise or even nap outside. I guess it's true the things we love most are sometimes the worst things for us.
A great deal of research has gone into protecting against the sun. Painstakingly precise measurements have been developed to ensure products are proven to provide the utmost protection for the consumer. UV filters and photostabilizers have been created to protect against everything from UVA and UVB, to infrared and visible light.* Even new product forms like gels, sprays, powders and wipes have come out to encourage consumers to keep using sun protection.
What could possibly be next? How about giving consumers what they really want—their time in the sun and a nice tan, but in a safe and controlled way. This exclusive interview with Marc Pissavini, Ph.D., R&D director of basic research for Coty-Lancaster Monaco, explains how the company's new smart phone app can make this happen.
Calculated Intensity
Lancaster's message to consumers is to "Dare to Tan" by using the new Sun Timer App, which debuts in Europe in April 2016. While devices and apps have previously been launched to help consumers time sunscreen reapplication and UV exposure, this app has some new tricks up its sleeve—namely, a big data way to calculate an individual's exposure levels and to dynamically account for various factors.
Pissavini explained, "This application combines two key factors. First, it is possible to calculate the sun spectrum at any point in time, anywhere in the world. While this typically is determined at noon, our algorithm creates an intensity curve that allows us to determine exposure by the minute. It's a lot of data, but we can then attenuate the sun spectrum based on the user's GPS location and, secondly, relate it to the product they are using—i.e., SPF 50, 25, etc."
This is the key difference, according to Pissavini. While other methods time UV exposure based on SPF values and maximum sun intensity, which gives a total number of hours individuals should be in the sun before reapplication, the new app dynamically accounts for sun intensity.
"If you begin sunbathing at 10:00 a.m., the sun intensity gradually increases until 12:00 p.m. If you begin sunbathing at 2:00 p.m., the sun intensity gradually decreases. So according to our algorithm, you can stay out longer in the afternoon than in the morning."
Skin and Product Type
As noted, the GPS location from the user's smart phone gives the app its input on sun intensity—by the minute. So how does it know their skin type? Or the products they are using?
"To help users figure out which skin type they are, the app asks them to choose one of five image profiles that looks the most like them," said Pissavini. "Once they select the photo, they answer a question such as Do you tan? with answers such as almost never, with difficulty, easily, naturally, etc. Together with the photo, the app tells you which type you are."
After skin type is determined, the user enters the SPF rating of the sunscreen they are using. "Once these parameters are set, you start the timer and from there, the app prompts you when you need to reapply. You can respond yes or no to the prompt. If you say no, the next prompt will warn you that if you don't reapply, you have a low, medium or high risk of burning."
As a hot button issue in sun care, the application rate used to create these alerts and calculations was a question C&T had to ask. "The quantity the user applies is, of course, an approximation—but the calculations are based on the actual amounts people use, not on lab test levels," Pissavini noted.
New Sun Messaging?
So it seems that long-time sun care leader Lancaster has a new message for consumers: The Sun Timer lets you enjoy sun bathing while being safely protected. It paints sun exposure in a new light, compared with the cautionary approach of recent years.
While Pissavini could not comment on this new marketing message to consumers of embracing the sun safely, he could comment as a scientist.
"It really is possible to tan safely. This and other technologies we've developed, including a new full light protection formula,* make it a reality." C&T will follow up with Lancaster on this visible light formula in a future interview.
*Editor's note: The company has created the Lancaster Sun Beauty range, which based on an exclusive technology, targets 100% of sun rays, including UVA, UVB, visible light and infrared—while also giving consumers a tan.