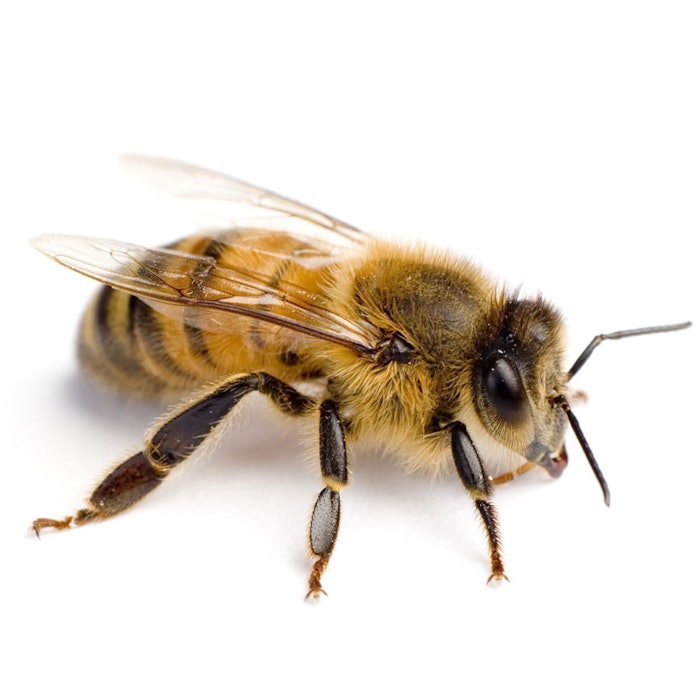 Patent Picks are chosen by the editors from publicly available sources. Today's invention is a bee venom composition to beautify, nourish and protect the lips.
Bee venom composition with effects of protecting and beautifying lip
U.S. Patent Application 20150306025
Publication date: Oct. 29, 2015
Assignee: South China Sea Institute of Oceanology and the Chinese Academy of Sciences
These inventors describe a bee venom composition with benefits for protecting and beautifying the lips.
The bee venom is prepared in the following manner: a) crude bee venom is dissolved with water, b) filtrated using an ultrafiltration membrane with the molecular weight cut-off 10000 Da, c) then the resulting filtrate is freeze-dried to obtain the bee venom.
The resulting composition can effectively relieve the symptoms of lip dryness, chapping and desquamation. It also imparts moisture-retaining, nourishing, sun-blocking, repairing, lip-plumping and lip-wrinkle eliminating benefits. Further, its can enhance the lip skin's ability to resist the outside environment.