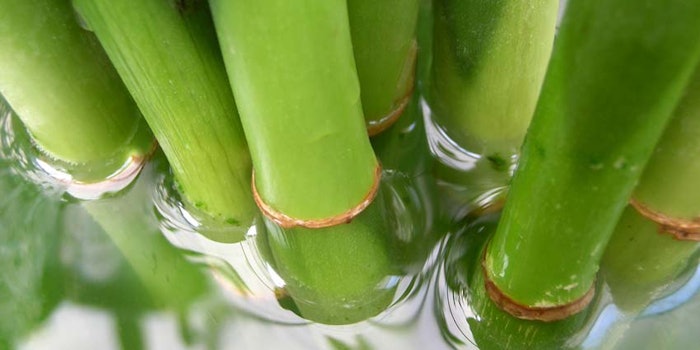 Consumer preferences for naturals have been deepening for decades, as natural products were perceived to be safer and more eco-friendly. The pandemic also has magnified consumer focus on health, which has spiked interest in 'clean' beauty concepts.
Interestingly, in a recent interview, Kline analyst Naira Aslanian shared, "While we don't have specific figures just yet, we believe some [natural] categories continued to perform well [during the pandemic], while others suffered. When safety became a priority, 'clean' or natural personal cleansing products were switched for products that are considered 'safer' and 'more effective' in the minds of consumers.
"However, with more people spending time at home, 'cleaner' and more natural products have been a focus in the wellness category; particularly with women taking 'me' time to use naturally derived facial masks and possibly therapeutic bath soaks..." In relation, we present this brief literature review on recent naturals research—recognizing, of course, that "clean" beauty does not necessarily have to be natural.
Marine Pseudoalteromonas peptidolytica Bacteria Derivative for Skin Whitening
U.S. Patent Application 20200214972; Assigned to: AmorePacific Corp; Publication Date: July 9, 2020
This patent describes a skin whitening composition comprising a Pseudoalteromonas peptidolytica strain; a lysate thereof; a cultured product thereof; or an extract of the strain, lysate or cultured product as an active ingredient. According to the present disclosure, Pseudoalteromonas is a genus of marine bacteria known to form biofilms. The Pseudoalteromonas peptidolytica strain was discovered in 2000 by Japanese researchers but nothing is reportedly known about its use; this skin whitening specification is a new use. The strain has been found to effectively inhibit melanin production in melanocytes and the enzyme activity that produces the melanin pigment.
Evening Primrose Root for Anti-stress, Anti-pollution Effects
Shin, M.-G., Park, E.-Y., Park, D. and Kim, C.-T.; Journal of Cosmetic Science Korea; http://dx.doi.org/10.15230/SCSK.2020.46.2.119
According to this article abstract, fine particulate matter (PM) can damage the skin, causing inflammation and allergic reactions. This study investigated the ability of evening primrose (Oenothera biennis) root (EEPR) extract to suppress these effects. A mixture of EEPR and PM was found to inhibit the production of nitric oxide (NO) in vitro, suggesting the alleviation of skin inflammation. EEPR also had weaker cytotoxic activity than ascorbic acid. In addition, free radicals were decreased with increased concentrations of the extract. Thus, the authors concluded EEPR could be used for skin care to alleviate skin damage caused by fine particle-type dust, i.e., pollution.
Dwarf Bamboo, Hollyhock, Wood Fern and Other Botanicals Against UV Damage
Boo, Y.C.; Antioxidants; doi:10.3390/antiox9070637
In this review article, the body's primary lines of defense against UV damage are said to be melanin and trans-urocanic acid in the skin, and UV rays that pass beyond these defenses can lead to oxidative damage. Experts recommend wearing sunscreen to prevent UV-induced damage but a variety of strategies using antioxidants and anti-inflammatory agents have also been developed; plant-derived materials, in particular. 
This review describes damage that occurs in the skin due to UV light and potential defense strategies using plant-derived materials. Sasa quelpaertensis (dwarf bamboo), Althaea rosea (hollyhock) and Dryopteris crassi rhizoma (thick-stemmed wood fern), for example, are reported to attenuate cytotoxicity and melanin synthesis in cultured human epidermal melanocytes exposed to UVB rays. Many additional botanicals are discussed.
Exploring Human Placenta Extract Mechanisms to Mitigate Hair Loss
Sugaya, F., Sumie, R., ... Kajikawa, A., et al.; Journal of St. Marianna University; Available at: https://www.jstage.jst.go.jp/article/stmarieng/11/1/11_21/_pdf
According to these researchers, human placenta extract (HPE) contains numerous bioactive substances and is known to improve symptoms of hair loss but its mechanisms of action are unclear. In relation, is reported that androgenetic alopecia (AGA) is induced and/or suppressed by arachidonic acid metabolites. As such, the present work investigated the effect of HPE on arachidonic acid metabolism using cultured hair follicle-derived keratinocytes.
HPE significantly increased PG-E2/PG-D2 and PG-F2a/PGD2 ratios, prostaglandins relevant to hair loss, whereas minoxidil showed no significant effect. HPE also enhanced the production of PG-E2 and PG-F2a and suppressed that of PG-D2. The authors concluded the effects of HPE on hair growth could be mediated by its effects on arachidonic acid metabolism.
Paper Mulberry (Broussonetia papyrifera) to Promote Hair Growth
Lee, Y.H., Nam, G., Kim, M.-K., Cho, S.-C. and Choi, B.Y.; Cosmetics; https://doi.org/10.3390/cosmetics7020040
In this research, Broussonetia papyrifera, reportedly known for its anti-inflammatory, antioxidant, anti-tyrosinase, anti-cancer, antinociceptive and antimicrobial effects, was examined for its effects on hair growth in vitro and clinically. Through various tests, disclosed herein, B. papyrifera was found to promote hair growth comparable to that of minoxidil and tofacitinib. The botanical was also found to promote dermal papilla cell proliferation in vitro and clinically among human volunteers through the regulation of WNT-β-catenin and STAT6 pathways.
Umbilical Cord Derivative Increases Dermal Papilla Viability, Stimulates Hair Growth
Oh, H.A., Kwak, J., ... Um, S., et al.; Cells; doi:10.3390/cells9061344
Additional research focused on hair growth investigated the efficacy of conditioned medium (CM) from human umbilical cord blood-derived mesenchymal stromal cells (MSCs; hUCB-MSCs). Primed MSC-derived CM (PCM) with combinations of TGF-β1 and LiCl was found to significantly increase the viability of dermal papilla cells, compared with CM. Clinical trials also showed 5% PCM improved androgenetic alopecia by increasing hair density, thickness and growth rate, suggesting this topical agent may be an effective topical treatment for androgenetic alopecia.