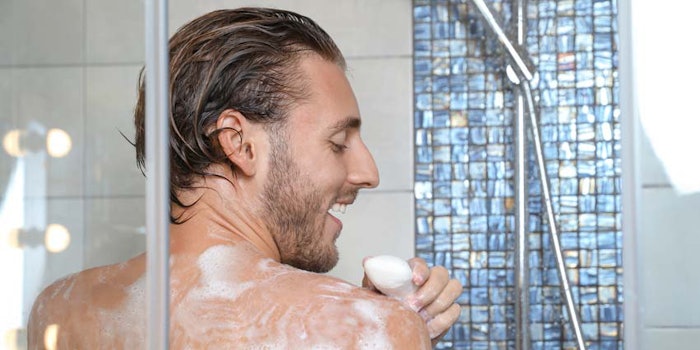 The facial wash and cleansing market was estimated at US $22.19 billion in 2018. Pre-COVID-19, it was projected to expand cumulatively and annually by 6.0% from 2019 to 2025, according to Grand View Research. This number will likely increase.
In relation, the global shampoo market was expected to reach ~$25.73 billion by 2019, according to Lucintel. And pre-COVID-19, it was projected to increase with a CAGR of 3.76% between 2020 and 2025, Mordor reports. 
What's driving this growth in both skin and hair cleansing? Anti-pollution protection, for one, which had already been on the upswing. Add to this a new consumer focus on cleansing and hygiene, and numbers will continue to climb. As such, this brief literature review highlights recent research in skin and hair cleansing; from photoxic concerns to foaming, thickening and natural, surfactant-free formulating, and more.
Consensus from Chinese Experts on Skin and Mucous Membrane Cleaning and Protection in Health Care Workers Fighting COVID-19
Dermatologic Therapy; Y. Yan, H. Chen,...H. Li, et al.; https://doi.org/10.1111/dth.13310
According to this special issue article, health care workers (HCW) striving to prevent and control COVID-19 are prone to skin and mucous membrane injury that can cause acute and chronic dermatitis, secondary infection and the aggravation of underlying skin diseases. In fact, as cited herein, one cross‐sectional study surveyed 330 HCWs responding to COVID‐19 cases and found that 71% of respondents reported self‐perceived skin barrier damage with symptoms ranging from burning, itch and stinging, to dryness, erythema and maceration.
See related: A Delicate Dance, Mildness and Efficacy to Cleanse Compromised Skin
To combat these effects, the present article provides a consensus for protecting skin and mucosa barrier, jointly written by the China Dermatologist Association, Chinese Society of Dermatology and National Clinical Research Center for Skin and Immune Diseases. Specifics on hand cleansing include UV disinfection, hot water baths, chlorine‐containing disinfectants, peracetic acid or 75% ethanol to inactivate the virus. Furthermore, the use of moisturizing products after hand hygiene is highly recommended to achieve better protection. For more details, see the full article.

Tolerability of Hair Cleansing Conditioners: Inconclusive Case of Wen by Chaz Dean
Cutaneous and Ocular Toxicology; E.M. Warshaw, J.P. SChlarbaum, ...S.A. Hylwa, et al.; https://doi.org/10.1080/15569527.2020.1722154
This double-blind, randomized, controlled trial was designed to evaluate consumer complaints of skin rash/irritation and hair loss/breakage to the U.S. Food and Drug Administration (FDA) with the use of Wen by Chaz Dean Sweet Almond Mint Cleansing Conditioner. According to the article abstract, studies have not yet provided an explanation for these reports.
To assess the tolerability of the almond mint cleanser, its effects were compared with those of three other hair cleansing conditioners and two controls: salicylic acid shampoo and baby shampoo. In some 200 volunteers, semi-open patch tests and duration-escalation repeat open application tests for five weeks showed no significant differences in tolerability. The authors concluded this study provides clinical evidence of the comparative lack of cutaneous effects with the use of this product.
Non-photoxic Response to Wen by Chaz Dean Hair Cleansing Conditioners
Cosmetics; K.M. Towle, E.S. Fung and A.D. Monnot; https://doi.org/10.3390/cosmetics6030053
An older study (September 2019), also related to Wen by Chaz Dean (WCD) hair cleansing conditioners, sought to examine whether the photoactivation of cosmetic products or ingredients might be associated with adverse skin reactions including alleged symptoms of redness, burning and irritation.
Here, mouse fibroblast cells were exposed to the test articles for one hour. Following incubation, one set of treated cells was irradiated with solar simulated light while a duplicate set was kept in the dark. The difference in cell viability was used to determine the phototoxic potential of the test articles. Under these conditions, WCD hair-cleansing conditioners were not phototoxic, while the positive control was significantly phototoxic.
Modern and Mild Skin Cleansing, a Review
J Cosmetics, Dermatological Sciences and Applications; Z. Li; doi: 10.4236/jcdsa.2020.102009
This review provides a summary of mild skin-cleansing technologies to address the side effects brought about by some surfactants. For example, anionic surfactants have good lathering and cleansing properties although they also have a small micelle size and high charge density, potentially contributing to skin irritation induced by surfactants.
To address this issue, the author advises the addition of non-ionic/amphoteric surfactants to the cleanser formulation to reduce micelle charge density and sterically hinder micelle-skin protein binding, making anionics less harsh. Humectants, emollients and occlusive agents also may be added to the cleanser to reduce surfactant skin penetration or lower the damage caused by surfactant systems. For complete details, see the full article.
Creamy, Thick, High-viscosity Cleansing Compositions
U.S. Pat 20200170894A1; Assignee: L'Oréal SA; Publication date: June 4, 2020
L'Oréal inventors have disclosed a cleansing composition having a high viscosity and a cream-like texture. The composition includes anionic surfactants, fatty alcohols, glyceryl esters, cationic polymers, non-cationic polysaccharides and optionally, one or more of: conditioning agents, amphoteric surfactants and opacifying agents. A reportedly unique matte, non-pearlescent appearance can be achieved when an amphoteric surfactant such as a betaine is included. Furthermore, the thick consistency of the composition enables the suspension of particles such as clays, powders, colorants and scrubs.
According to the disclosure, the unique balance of the different surfactants can form surprisingly effective cleansing compositions that are robust, stable and safe, and have pleasant rheological properties and a cream-like texture. In addition, it was not necessary to incorporate sale to impart the desirable viscosity or thickness.
Patent accessed on June 30, 2020.
Alpha-sulfonates Improve Foamability in Hair and Scalp Cleansing Products
Base of Knowledge, Warsaw University of Technology; K. Spryszyńska; Engineer's thesis
According to this university thesis, recent cleansing products have been launched utilizing mild alternatives to SLS and SLES. Sulfonates, for example, are recognized as alternative anionic surfactants that show good biodegradability and stability in wide temperature and pH ranges. This work investigated the effects of disodium 2-sulfododecanoate on the foaming properties of surfactant solutions, as well as its solubility and impact on viscosity and transparency.
Results indicated disodium 2-sulfododecanoate was not feasible as the primary and only surfactant in skin and hair cleansing products and should not be used as a replacement for SLS and SLES. However, its foaming properties, to a limited extent, could contribute to the improvement in aesthetics and utility of cosmetic products.
Acanthophyllum Squarrosum (Hawthorn) Saponins for Surfactant-free Herbal Shampoo
J Cos Derm; E. Moghimipour, M. Jasemnezhad, S.M. Soleymani and A. Salimi; https://doi.org/10.1111/jocd.13483
According to these authors, saponins from the roots of Acanthophyllum squarrosum (hawthorn) can serve as cleansing agents to create surfactant-free shampoos. Saponins were extracted from hawthorn through several steps and incorporated into a test shampoo. The shampoo's foam strength was tested using the Ross‐Miles method and its cleansing power was assessed using Thompson's test. The optimum formula with 15% total saponins was evaluated. According to the authors, the liquid shampoo provided excellent cleansing, demonstrated pseudoplastic rheology and exhibited acceptable pH, surface tension and organoleptic stability characteristics.