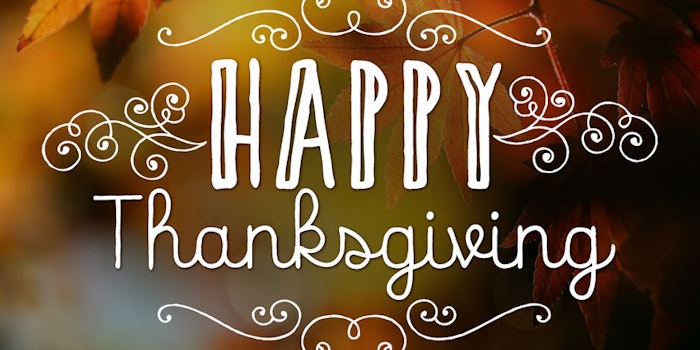 Following are some fun holiday facts taken from Global Cosmetic Industry.
Happy Thanksgiving!
73% of U.​S. adults will be celebrating one Thanksgiving, 19% will be celebrating two and only 7% will be celebrating three or more.


35% of surveyed respondents plan to do some Black Friday shopping; less than one-third will shop mostly in stores.


Only 10% of shoppers will shop for gifts on Cyber Monday using their smartphone.