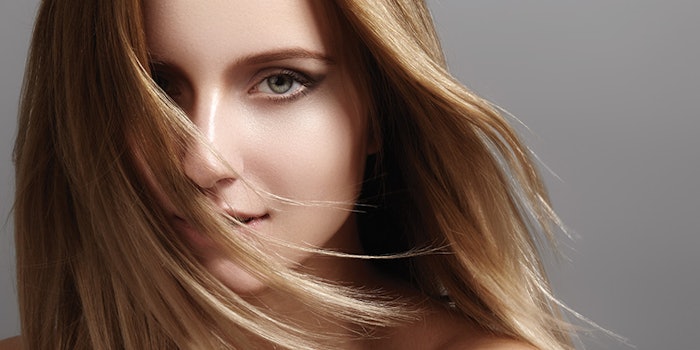 Read the full article in the June 2021 digital edition. . .
Consumers are fed up. The pandemic has taken its toll, mentally, physically, emotionally, financially… and while it's not over, many are determined to move on, repair the damage done and take back control of their lives. Now is the time for proactive healing and for beauty, this comes with a focus on health for both skin and hair. These substrates are in serious need of attention to replenishing the lipids, fatty acids, proteins and keratin lost along the way. Here, we share market insights and expert opinions on the current state of hair and skin care and directions moving forward.
Keratin, Biotin and Collagen in Hair
Hair fell to the effects of COVID-19 from both stress and at-home DIY dyeing, among other factors. Regarding the latter, Paula Gottdiner, project manager of Kline's Consumer Products Practice, reports a significant 35% decrease in hair salon services in 2020 due in large part to COVID-related salon closures. "As a result of consumers managing their own hair, however, there was a shift in professional product sales to those that provide specific benefits," she writes. "Color care, for example, increased by 30%. Repair and conditioning products were up 19% and products to moisturize hair grew by 15%."
Gottdiner also highlighted two keratin-focused professional hair product launches in 2020: Davines Naturaltech Nourishing Keratin Sealer, and Keratin Complex Keratin Volume Amplifying Shampoo and Conditioner. Keratin products seeing increased sales in 2020 over the year prior included Biolage KeratinDose Shampoo, Schwarzkopf Blondeme Keratin Restore Bonding Mask, and Keratherapy Keratin Infused Rapid Rescue, according to Gottdiner.
Spate also underlined a surge in interest for "biotin shampoo," which first came in the context of beards and lashes but has extended to full hair. This term gets 64,800 searches on average in the U.S., and consumer interest in this product type has increased 31.8% since last year.1 Here, the firm highlights OGX as the top brand associated with biotin shampoo. In addition, top searches indicate interest in shampoos containing both biotin and collagen, revealing that "customers want to double down on thickening, moisturizing and growth-enhancing ingredients."1
Barrier Builders: Jojoba and Ceramides
The skin barrier has been eroded by frequent cleansing, sanitizing and scrubbing, as well as occlusion and stress. In relation, consumers are reaching for products tailored to sensitive and compromised skin, positioned as microbiome-friendly, and heavily focused on safety—however they interpret this.
In fact, Spate1 recently reported that on average, "skin barrier repair" is searched 3,300 times per month in the U.S., and interest in this segment has grown by 92.6% since 2020. Furthermore, while there are four brands showing up in these searches, none appear to own this space (yet).
Preferred product formats include creams, concentrates, moisturizers, oils, serums and supplements. Particular ingredients of interest include jojoba oil, rosehip oil, aloe vera and ceramides.1
. . .Read more in the June 2021 digital edition. . .
References
GCI (Accessed 2021, May 11). Trending: Eyebrow serum, biotin shampoo and skin barrier protection. Available at: https://www.gcimagazine.com/marketstrends/segments/hair/Trending-Eyebrow-Serum-Biotin-Shampoo-and-Skin-Barrier-Protection-574279991.html