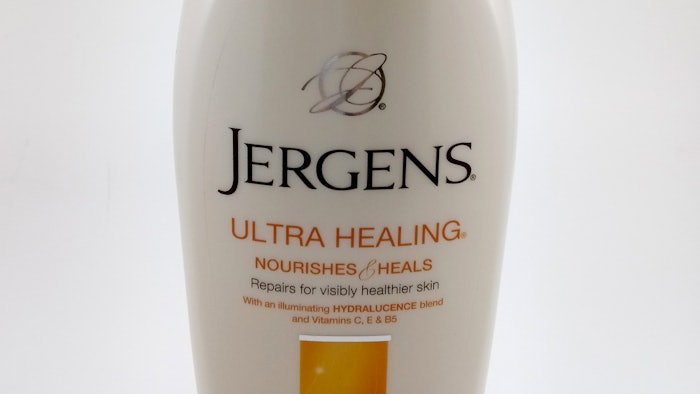 Kao USA, Inc., has issued a voluntary recall of select lots of its Jergens brand Ultra Healing Moisturizer products (3 oz and 10 oz) due to the potential presence of Pluralibacter gergoviae. According to the company, the bacterium typically poses little medical risk to healthy individuals but could affect those with health issues such as weakened immune systems. Further investigation to determine the scope of the issue is ongoing.
See related: Health Canada Recalls Bioderma Micellar Water, Brut Deo, Equate Oral Rinse
The recall is limited to 3 oz and 10 oz sizes of the product that were manufactured between Oct. 1, 2021 and Oct. 18, 2021, with the following lot codes: 
For the 3 oz: ZU712851; ZU712911; ZU712861; ZU722851; ZU712871; ZU722881 and ZU712881.
For the 10 oz:  ZU722741; ZU732791; ZU722771; ZU732801; ZU722781; ZU732811; ZU732781 and ZU732821.
Kao reports it will inform regulatory authorities of the issue and it is working with partners on improved cleaning and sanitization practices so that similar issues can be prevented in the future.
See related: Benzene Alert: P&G Recalls Dry Aerosols from Pantene, Aussie, Herbal Essences and Waterless Brands