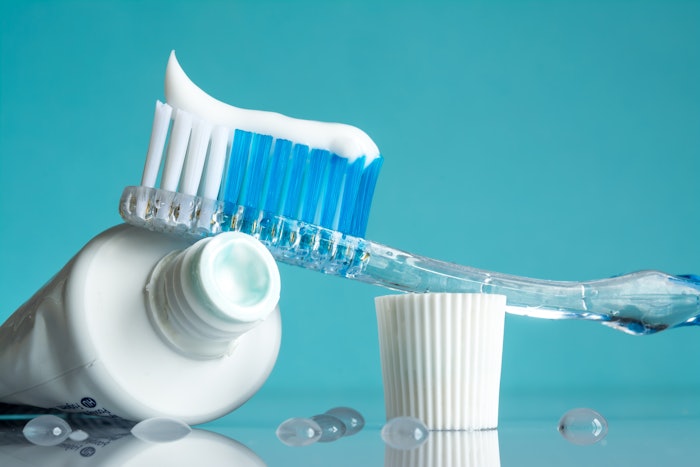 Photo Credit: HappyRichStudio
Per an announcement issued by the China National Medical Products Administration (NMPA) on Sept. 25, 2023, toothpaste manufacturers whose products have no incidents related to quality and safety, and are with comprehensive evidence of their history of safe usage can undergo simplified notification from Oct. 1-Nov. 30, 2023. 
Related: Top 2024 Trends Impacting Beauty, Personal Care & Wellness
Beginning Dec.1, 2023, domestically produced toothpaste must be notified with the provincial-level drug supervision and administration department in the jurisdiction of the notification applicant before being marketed and sold. Imported toothpaste must be notified with the NMPA before importation.
Products that have completed the simplified notification can continue to be imported and sold after Dec. 1.
In addition, the NMPA released the Provisions for Management of Toothpaste Notification Dossiers that updates the notification requirements for toothpastes. 
The updated version provides more detailed provisions for each notification requirement, aligning closely with the requirements for cosmetics notification management. There have been several amendments to the process, including the notification application form, basis for product naming, product formula, product labeling, product executive standards, product testing report, product safety assessment documents and others.