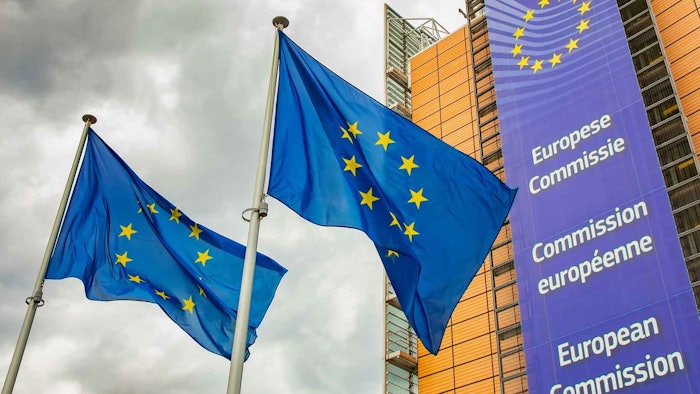 Arcady - stock.adobe.com
The European Commission's (EC's) Work Program for 2024 was released on Oct. 17, 2023, and revealed plans to deliver on efforts related to air, water and nature restoration — but promises made for animal welfare, food systems and chemicals reform, namely REACH, were dropped. According to the European Environmental Bureau, this is a betrayal of the commission's commitment to protecting human health and the environment; it also indicates the commission "bows to chemical and farm industry pressure yet again."
See related: EC Puts REACH Revisions On Hold Until Late 2023
As reported in October 2022, the EC's working plans for 2023 confirmed another delay of the long-awaited revision to REACH that was originally expected at the end of 2022. At that time, eyebrows were raised over the fear that the delay may be due to industry lobbying and that the next commission could try to modify or even withdraw the proposal. COVID-19, the energy crisis, Russia's war in Ukraine and the overall economic fallout were also cited as contributing factors to the delay.
Fast-forward to today, the EUobserver stated the EU's backtracking on its pledges made under the 2020 Chemicals Strategy for Sustainability is triggering outrage among environmental campaigners. They've accused Commission President Ursula von der Leyen of "turning a blind eye to chemical pollution and human well-being," per the source.
See related: European Commission Adopts Measures Restricting Intentional Microplastics
The Guardian reported on the chemicals reform omission a day prior to the Work Program release. "The EU has abandoned a promise to ban all but the most vital of toxic chemicals used in everyday consumer products, leaked documents show." The source added that other legislation to be dropped includes a ban on the export of outlawed chemicals from Europe to the rest of the world, a ban on caged farming and a sustainable food systems framework "that the European Commission once described as 'a flagship' of its farm to fork strategy."
According to the EUobserver, a commission spokesperson said, in relation to REACH, that work is still ongoing, "since this file requires striking the right balance between industrial competitiveness and environmental and human protection."