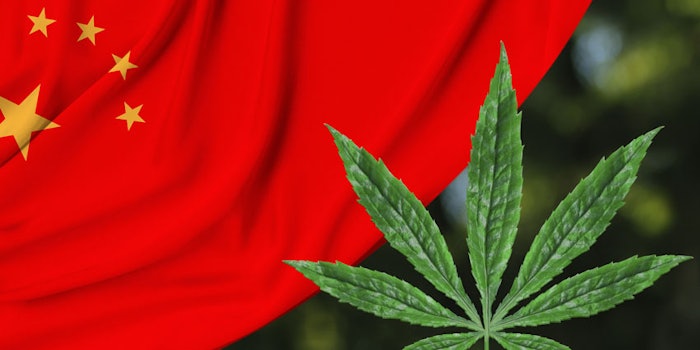 Reports from Chemlinked and CosmeticsBridge Asia-Pacific state that on March 26, 2021, China's Institute for Food and Drug Control proposed to list cosmetic raw materials including cannabis and CBD on its prohibited list.
This move is said to be in accordance with national drug control policy requirements. Ingredients including Cannabis sativa fruit, Cannabis sativa leaf extract, Cannabis sativa seed oil and cannabidiol (CBD) are included in the proposal.
See related: China Finalizes Animal Test Exemptions, CSAR Requirements for Cosmetics
The sources add that Cannabis sativa fruit, Cannabis sativa leaf extract and Cannabis sativa seed oil are currently permitted, and that CBD products can be purchased through cross-border e-commerce platforms. However, if the proposed ban goes into effect, these materials will no longer be allowed, even through cross-border platforms.
Currently, the proposal is open for public comment. Suggestions and feedback can be submitted to [email protected] before April 19, 2021.