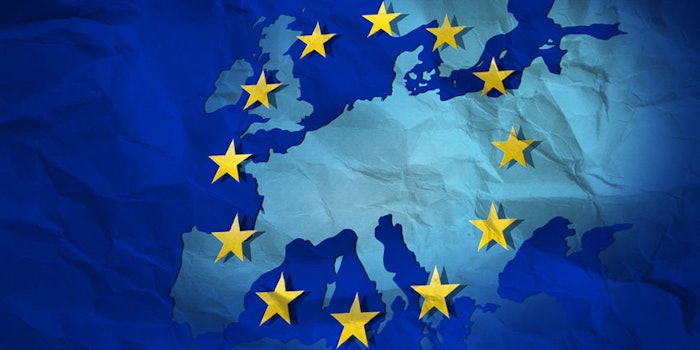 Cosmetics regulation in Europe has long followed the precautionary principle to prevent risk by eliminating hazards—which are deemed as such by risk assessments. The latest EU Chemicals Strategy for Sustainability, while working toward a toxic- and pollution-free environment, would bypass risk-based assessments in favor of automatic hazard-based restrictions for some chemicals given certain characterizations, according to a report by HBW Insight.
On Oct. 14, 2020, the European Commission (EC) adopted the EU Chemicals Strategy for Sustainability, which is a key commitment of the European Green Deal.
"The strategy is the first step toward a zero pollution ambition for a toxic-free environment announced in the European Green Deal," the EC wrote. "The strategy will boost innovation for safe and sustainable chemicals, and increase protection of human health and the environment against hazardous chemicals. This includes prohibiting the use of the most harmful chemicals in consumer products such as toys, child care articles, cosmetics, detergents, food contact materials and textiles, unless proven essential for society, and ensuring that all chemicals are used more safely and sustainably."
First Steps: Bans and Restrictions
In relation, the EC outlined the following actions to be taken in alignment with the new chemicals strategy:
Banning the most harmful chemicals in consumer products—allowing their use only where essential;
Accounting for the cocktail effect of chemicals when assessing risks from chemicals;
Phasing out the use of per- and polyfluoroalkyl substances (PFAS) in the EU, unless their use is essential;
Boosting the investment and innovative capacity for production and use of chemicals that are safe and sustainable by design, and throughout their life cycle;
Promoting the EU's resilience of supply and sustainability of critical chemicals;
Establishing a simpler "one substance one assessment" process for the risk and hazard assessment of chemicals; and 
Playing a leading role globally by championing and promoting high standards and not exporting chemicals banned in the EU.
See related: [update] EU Classifies TiO2 as 'Suspected' Carcinogen by Inhalation
Cosmetics Regulation and Risk Management vs. Assessment
Responding to this sustainable chemicals strategy, John Chave, Cosmetics Europe Director-General, explained in a recent HBW Insight interview that this will "most certainly" mean changes to the Cosmetic Products Regulation. "The European Commission's vision for a sustainable chemicals future stands to alter the bloc's regulatory and institutional landscape, with significant implications for the cosmetics industry," he said, noting the strategy would entail automatic hazard-based bans or restrictions on endocrine disruptors or other chemicals of concern. 
Indeed, as an EC communication on the chemicals strategy to the European Parliament and other stakeholders states, "ample evidence and citizens' worries justify that for the most harmful chemicals, the generic approach to risk management becomes the default option, in particular as regards their use in consumer products."
Said "generic approach" is described as automated trigger of predetermined risk management measures (e.g., packaging requirements, restrictions, bans, etc.) based on the hazardous properties of the chemical and generic considerations of their exposure. Furthermore, it is applied to a number of pieces of legislation on the basis of specific considerations such as characteristics of the hazard, vulnerability of certain population groups, and non-controllable or widespread exposure.
See related: Butylparaben Blacklisted as ECHA Substance of High Concern
The commission initially would extend this generic approach to ensure consumer products do not contain chemicals that cause cancer, gene mutations, affect the reproductive or endocrine system, or are persistent and bioaccumulative. Next, the commission would launch a comprehensive impact assessment to define the modalities and timing for extending the same generic approach, with regard to consumer products, to further chemicals, including those affecting the immune, neurological or respiratory systems, and chemicals toxic to specific organs.
This approach to risk management is fundamentally at odds with the current Cosmetic Products Regulation, which assesses the risk of cosmetic products and ingredients in the context of their specific use and exposure, not just hazard identification. Considering the public's perception and support for move toward sustainability, such as this Chemicals Strategy for Sustainability, the key according to Chavez will be to defend the cosmetic industy's interests but find a way to contribute constructively to the debate.