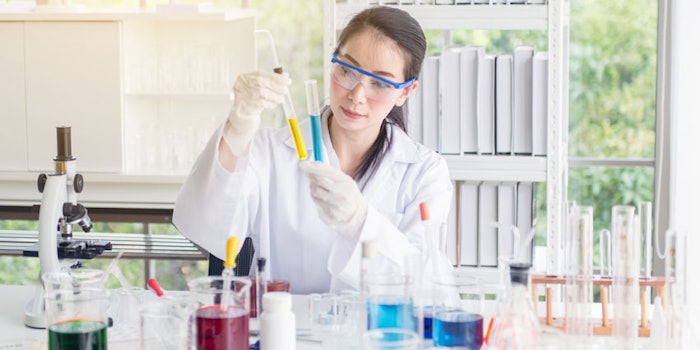 The European Chemicals Agency (ECHA) has proposed an amendment to the REACh authorization list to attribute endocrine-disrupting properties to four phthalates.
Of particular concern are:
bis(2-ethylhexyl) phthalate (DEHP) (EC 204-211-0, CAS 117-81-7) [aka: dioctyl phthalate or diethylhexyl phthalate]; with reported cosmetic functions as a fragrance ingredient, plasticizer and solvent;
benzyl butyl phthalate (BBP) (EC 201-622-7, CAS 85-68-7) [aka: butyl benzyl phthalate]; with reported cosmetic use as a plasticizer;
dibutyl phthalate (DBP) (EC 201-557-4, CAS 84-74-2); with reported cosmetic functions as a fragrance ingredient, plasticizer and solvent; and
diisobutyl phthalate (DIBP) (EC 201-553-2, CAS 84-69-5); which has no apparent cosmetic application. 
These four phthalates had already been identified as substances of very high concern (SVHCs) due to their classification as toxic for reproduction. DEHP also was identified for its affect on the environment.
According to the agency, once the amendment is made, some previously exempted uses will require authorization. For example, the use of these four phthalates in mixtures in concentrations above or equal to 0.1% w/w; previously, the concentration limit was 0.3% w/w. Also, some uses of DEHP will no longer be generally exempted from the authorization requirement.
Previous reports connecting phthalate concerns to cosmetic-related exposure have primarily been unfounded—in fact, one adviser notes that most phthalates, with the exception of diethyl phthalate in fragrances, are not intentionally added to cosmetics. But no doubt the concern over endocrine disruption, which has been raised with other cosmetic ingredients, will turn consumer heads once again toward the cosmetic industry.
For more information, visit the ECHA website.