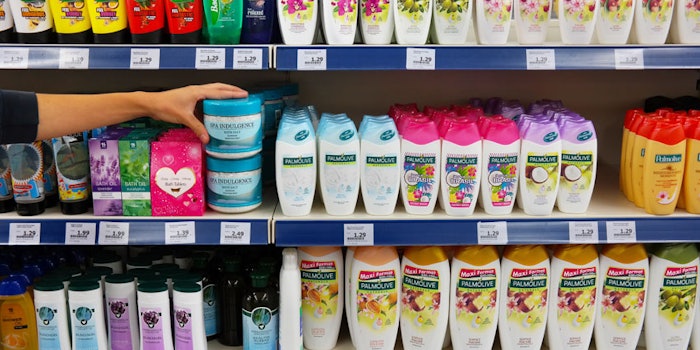 The U.S. Food and Drug Administration (FDA) may be one step closer to overseeing the registration of cosmetic products, thanks to the introduction of the Personal Care Products Safety Act by Senators Dianne Feinstein (D-Calif.) and Susan Collins (R-Maine).
The bill reportedly aims to protect consumer health and strengthen the FDA's efforts to regulate ingredients used in personal care products.
"From shampoo and shaving cream, to deodorant and makeup, every American comes into contact with personal care products every day," said Senator Feinstein. "Families trust that these products are safe, but unfortunately many ingredients have never been independently evaluated," she reported; adding, "Our bipartisan legislation, which has the support of numerous companies and consumer advocacy groups, would modernize [the] FDA's oversight authority..."
"Americans use a variety of personal care products daily, and they should be able to know whether the products that they are applying to their hair or skin are safe," Senator Collins noted. "By updating FDA oversight of the ingredients in cosmetics and personal care products for the first time in nearly 80 years, our legislation will help increase safety for consumers, protect small businesses and provide regulatory certainty for manufacturers."
Ingredient Safety
While the Cosmetic Ingredient Review (CIR) initially was established to do just that—independently review cosmetic ingredients to ensure consumer health—advocates continue to express concern over the use and concentration of some ingredients allowed in products. For example, according to the Centers for Disease Control and Prevention, short-term exposure to formaldehyde, such as during hair dye treatments, has been reported to cause negative health effects.
Another example is propylparaben, which is used as a preservative. The material mimics estrogen and is safe for use at the low concentrations in cosmetics but concerns have been raised in connection with higher levels, which can disrupt the endocrine and reproductive systems. While not used at these levels in cosmetics, the presence of parabens alarms consumers.
The Bill in Action
The proposed Personal Care Products Safety Act would require the FDA, much like the CIR currently does, to evaluate a minimum of five ingredients in personal care products per year, to determine their safety and appropriate use. The review process set forth in the bill would provide companies with clear guidance about whether the use of the specified ingredients should continue, and/or whether consumer warnings are needed.
The first set of chemicals on the docket for review includes:
Diazolidinyl urea;
Diethyl phthalate;
Methylene glycol/formaldehyde;
Propylparaben; and 
Quaternium-15.
FDA Authority
Furthermore, the bill would provide the FDA the authority to:
recall personal care products that threaten consumer safety;
require labeling of ingredients not appropriate for children or that should be professionally administered;
require complete label information to be posted online;
require companies to provide contact information and report serious adverse events to the FDA within 15 days;
require manufacturers to register annually with the FDA and provide the agency with information on the ingredients used;
issue regulations on Good Manufacturing Practices for personal care products;
fund these new oversight activities; and
collect user fees from personal care product manufacturers.
According to the bill's authors, its efforts are supported by companies including: Beautycounter, The Estée Lauder Companies, The Handcrafted Soap and Cosmetic Guild, the Handmade Cosmetic Alliance, Herban Lifestyle, Johnson & Johnson, L'Oréal, Makes 3 Organics, Milk + Honey, Procter & Gamble, Revlon, Silk Therapeutics, SkinOwl, S.W. Basics and Unilever.
[update] CIR Response
"While the CIR is not actively involved in legislative matters, we certainly can speak in support of efforts (e.g., the Feinstein bill) to provide the FDA with the authority and resources to enhance consumer safety. While the independent CIR Expert Panel has already assessed the safety of all of these five ingredients (and 5,500+ other ingredients), the CIR is not a regulatory body and has no policing powers," writes Bart Heldreth, Ph.D., executive director of the CIR.
"[However], even though CIR is not formally named as a resource for FDA's assessment of these ingredients in legislation, FDA safety assessors and regulators can easily and freely use the Expert Panel's available reports as powerful tools (as is already routinely done by regulators and safety assessors the world over) to efficiently accomplish their goals of safety substantiation.
"Indeed, the FDA already utilizes CIR reports in this manner. For example, excerpted from https://FDA.gov/cosmetics regarding alpha hydroxy acid (AHA) ingredients:
How can AHAs be used safely? It is important to follow directions carefully and heed any warning statements on the label when using any cosmetic product. If you are using AHAs, it is advisable to use sun protection . . . the Cosmetic Ingredient Review (CIR) Expert Panel—the industry's self-regulatory body for reviewing the safety of cosmetic ingredients—concluded that products containing the AHAs glycolic and lactic acid are safe for use by consumers if:
The AHA concentration is 10 percent or less.
The final product has a pH of 3.5 or greater.
The final product is formulated in such a way that it protects the skin from increased sun sensitivity or its package directions tell consumers to use daily protection from the sun.
"Importantly, the CIR Expert Panel is a truly independent body of world renowned experts, and not a contract-for-hire team of safety assessors. Nevertheless, CIR is happy to support the FDA in their endeavors and provide not only their relevant, finalized safety assessment reports, but also any supporting data or information utilized in CIR Expert Panel meeting deliberations."