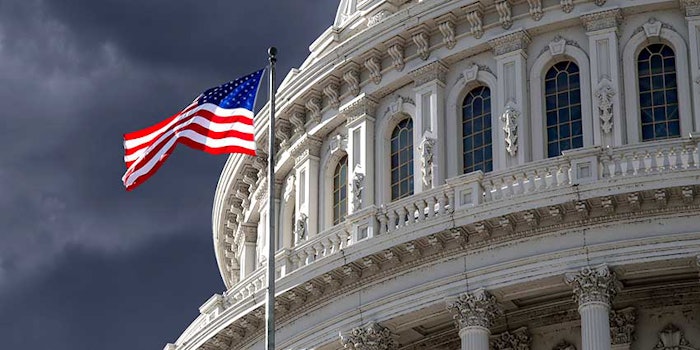 Preservatives, UV filters, fragrances and more are in the crosshairs of a recent act introduced to the U.S. Congress, which proposes the banning of several personal care ingredients.
The "Safe Cosmetics and Personal Care Products Act of 2018" (HR 6903) would amend the Federal Food, Drug and Cosmetic Act. It comprises ingredient safety, registration fees, resources for small businesses, labeling regulation and more.
If passed, the act would initially prohibit use of the following:
Benzophenones (benzophenone, ben­zo­phe­none-1, benzophenone-3 aka oxybenzone);
Butylated Hydroxyanisole and Bu­ty­lated Hydroxyoluen;
Coal tar dyes (p-Phe­nyl­ene­di­a­mine);
Cocamide Diethanolamine;
Dibutyalated Phthalate (Phthal­ates DBP), Bis(2-ethylhexyl) Phthal­ate (DEHP);
Toluene;
Styrene or Styrene acrylates;
Formaldehydes (Methylene glycol/methanediol/formaldehyde) and Formaldehyde-releasing preservatives (DMDM hydantoin, diazolidinyl urea, imidazolidinyl urea, methenamine, quaternium-15 and sodium hydroxymethylglycinate);
Triclosan;
Lead acetate or other lead compounds; and
Parabens (iso­prop­yl­paraben, iso­bu­tyl­pa­ra­ben, phenylparaben, ben­zyl­pa­ra­ben, pentylparaben, propylparaben and butylparaben).
Listed ingredients have the potential to be removed if they are later deemed "safe," under the act's definitions. Manufacturers would have one year to reformulate their products to eliminate or modify usage of banned ingredients.
An additional list would be created of at least 300 ingredients to be assessed, to which 100 further ingredients would be added annually "until all ingredients that are used in the formulation or manufacture of cosmetics have been added" for review.
Introduced by Rep. Jan Schakowsky of Illinois, the act also calls for changes in the labeling of cosmetic and personal care products; if passed, nanomaterials and contaminants (unintended substances) must be declared, and internet vendors must be provided with and post ingredient lists. Proposed regulations for the labeling of ingredient lists on small products and packaging are expected to follow.
Additionally, the act proposes steps for cosmetic brand owners' involvement in these proceedings.
"This bill takes a step that should have already been taken—consumers, families and workers have been at risk for far too long. We need to ban toxic beauty and personal care products and give the [U.S.] Food and Drug Administration the resources it needs to keep Americans safe, including recall ability," said Schakowsky in a statement.
To read the bill in its entirety, visit www.congress.gov.
Update: Pam Busiek, president and CEO of the Independent Cosmetic Manufacturers and Distributors Association (ICMAD), has released a statement on the Safe Cosmetics and Personal Care Products Act of 2018, HR 6903.
"ICMAD and its more than 900 member companies are ardent supporters of modernizing federal cosmetics regulations provided the updated law continues to foster innovation and keeps the U.S. as a worldwide leader in the cosmetics industry.
"We support a clear and uniform national standard for ingredient safety review and good manufacturing practices, which are critical to both large and small independent cosmetics manufacturers across the country who are presently burdened with cumbersome and overlapping regulations.
"The cosmetics industry, backed by years of science-based research and testing, represents one of the safest categories regulated by the Food and Drug Administration (FDA).
"While oversight of cosmetics by the FDA should provide reassurance to consumers of the safety of cosmetics, it must also give businesses, of all sizes, the guidance and clarity they need to succeed in the cosmetic marketplace and a strong, level foundation for future innovation.
"The Safe Cosmetics and Personal Care Products Act of 2018 (HR 6903) introduced by Rep. Jan Schakowsky of Illinois proposes to amend the Federal Food, Drug and Cosmetic Act. We have begun a review of the draft legislation and will provide more in-depth comments once our review is complete."