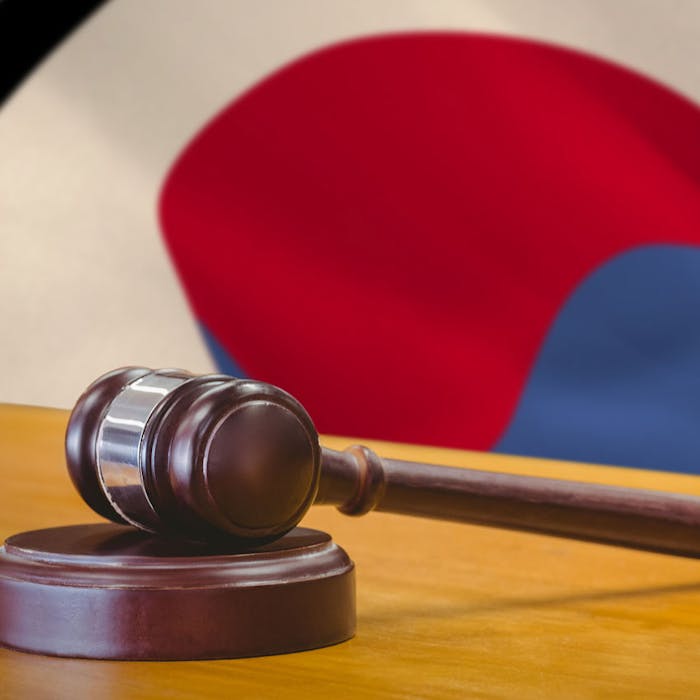 Editor's note: As an update to our 2013 coverage of Korean Cosmetic Regulations, here, author and consultant Ben Teoh provides another look at the current status of cosmetic regulations this region.
Product Categories
The Korean Cosmetics Act stipulates two main categories of products:
1. General Cosmetics, which are permitted to be manufactured or imported without registration by manufacturers or importers who are registered with the Ministry of Food and Drug Safety (MFDS), and which are subject to post-market supervision; and
2. Functional Cosmetics, whose manufacturers and importers are required to undergo an evaluation on safety and efficacy by the MFDS. Approved products require a secondary approval before they can be marketed.
Expanded Scope of Cosmetic Functions
Since May 2017, cosmetic functions have expanded beyond the three existing types for skin whitening, wrinkle improvement and UV protection with the conversion of four quasi-drugs to functional cosmetics. These include hair dye products, decolorizing/desalination products, depilatories and hair loss-prevention products.
Furthermore, three new types of functional cosmetics have been added for products that: reduce the dryness of sensitive skin; precent acneic skin from keratinization and dryness; and protect damaged skin by reducing chapping and improving stretch marks.
Finally, existing sub-categories were expanded to 12 and now include: children, bath, cleanser, eye, perfume, hair tint (i.e., hair color spray), makeup, hair, nail, shaving, skin care and deodorant.
Marketing Authorization Holder System
Before any commercial activity, a company must apply for a market authorization holder (MAH) license, which is issued by the MFDS. In cases of functional cosmetics, companies must also pre-register products with the MFDS.
Further, the company also must register its type of cosmetic business, in accordance with Cosmetic Law–Article 3. Here, manufacturers are classified as direct or contract; as follows.
1. Distributing and selling cosmetic products directly from manufacturer; 
2. Distributing and selling cosmetic products manufactured by contract; 
3. Distributing and selling imported cosmetic products; and
4. Promoting and selling cosmetic products as an online import agent.
Before any commercial activity, a company must apply for a market authorization holder (MAH) license.
Labeling Requirements in Korea
For primary packaging, Korean labeling must be used, including:
a. Name of the product
b. Name of the Marketing Authorization Holder (MAH) and Manufacturer
c. Lot number
d. Expiration date or period after opening (PAO, in which case, the manufacturing date should also be included)
The secondary packaging requires all of the above, with the following additions:
e. Name of all ingredients (in descending order) exceeding 50 mL(g) 
f. Name of designated ingredients exceeding 10 mL(g) and 50 mL(g) or less
g. The volume or weight of contents (in metric units, e.g., grams, milliliters)
h. Price and bar code
i. Functional cosmetics require the text, "기능성화장품" ("functional cosmetic") 
j. Cautions as designated by the MFDS 
k. Functional cosmetics also require efficacy information and usage instructions
l. Information on vigilance
Cosmetic Ingredients
Regarding cosmetic ingredients, manufacturers must consider limitations and restrictions, as designated by the MFDS, including:
The cosmetic-banned ingredient list (negative list);
Restricted and positive lists, including preservative, colorants, UV filters, etc.; and
A risk assessment system to access potentially harmful ingredients, in which case they are added to the banned list
Product Communication and Claims Substantiation
The MAH is responsible for providing substantiation data on communications or advertisements within 15 days upon the MFDS's request. The details of substantiation subject, requirements and scope are regulated by the MFDS.
Agencies vs. Legislation
Finally, as a point of clarification, it is important to know the regulatory agencies overseeing cosmetics regulation in Korea include:
the MFDS (Ministry of Food and Drug Safety) and
the MOH (Ministry of Health)
while the laws and legislation for cosmetics in Korea are:
the Cosmetic Enforcement Ordinance,
Cosmetic Enforcement Regulations and
MFDS Notifications.