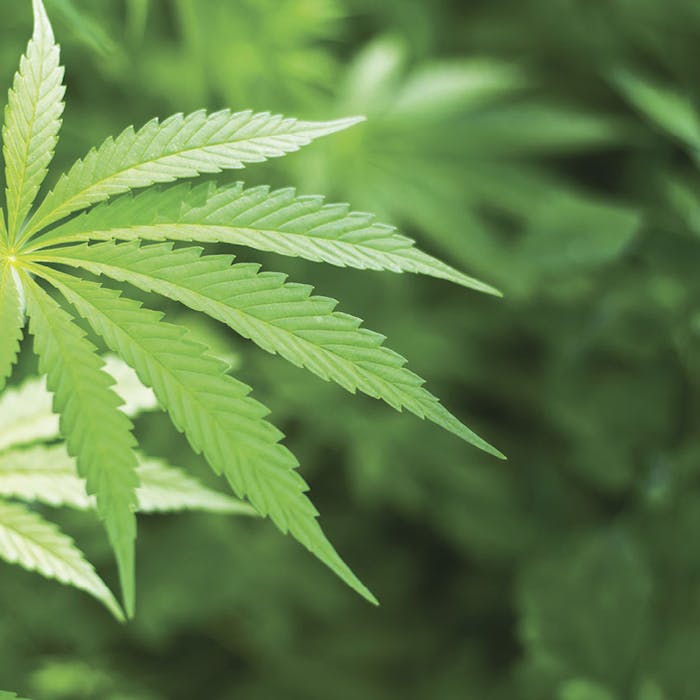 The year 2018 could be a big one for regulatory reform in Canada—the country's government is considering two massive changes that could reverberate well beyond its borders and have global implications.
The first is a complete revamp of its regulations pertaining to cosmetics, over-the-counter (OTC) drugs and Natural Health Products. The second is the legalization of cannabis. While these two areas of regulation are vastly different, they highlight the fast-moving challenges faced by industry regulators around the world.
Change in Canada
The aim of all regulatory reform is to take outdated rules and hammer them into a new shape that more accurately reflects today's reality. Health Canada—the federal organization responsible for drugs, Natural Health Products and cosmetics—accurately assessed the current rules for these categories as being woefully out of date. Anyone who has dealt with sunscreen drugs in Canada will know that the cost and lead times to get these products to market are completely unreasonable, and are in fact barriers to trade and innovation.
Regulators everywhere face the task of determining where products in these categories fit—one of the big debates is where cosmetics end and drugs begin. The United States has dealt with this by accepting some products as cosmetics, some as drugs and some as a combination of the two. But the reality is, these classifications themselves are out of date. Many of the regulations we live with today were developed in the 1930s ... a lot has changed since then.
Canada's proposed approach is revolutionary. It takes aim at cosmetics, OTC drugs and Natural Products as a group, and then builds regulations based on the risk that a product poses. In Canada today, a product containing a sunscreen active ingredient can be sold as a cosmetic, OTC drug or Natural Health Product. As a result, some products require only a notification, some require formal pre-approval, some require import licenses and some take almost a year to wind through a regulatory maze designed for serious drugs. The proposed approach would eliminate these outdated classifications and bring these categories together under a single name: "Consumer Health Products."
Regulatory Smokescreen
In parallel, few consumer products have received more red-hot debate than cannabis. Canada's plans to legalize it in 2018 would make it the first country in the Group of Twenty (G20) to do so. Looking around the world, cannabis legislation varies tremendously; depending on jurisdiction, it is legal, illegal, decriminalized and/or allowed for medical use. Even more confusing, its status federally can be different than its status in states or provinces, including local regions. Canadians travelling to the United States are often asked by U.S. Homeland Security whether they have ever used cannabis. If the answer is yes, they can be denied entry for life. And yet, cannabis has been legalized in a variety of U.S. states, and decriminalized in others.
The Government of Canada has committed to legalizing cannabis during the year 2018. The resulting firestorm of debate is typical of what has happened elsewhere. At the heart of the debate is the assessment for the potential risk this poses. It has already been legalized for medical use, and 42 companies now have Health Canada authorization to produce medical cannabis; doctor's offices are lined up with patients looking for prescriptions for a wide variety of ailments.
Beyond that, the illegal market is massive, its recreational use is widespread and an attempt at regulation is very much after-the-fact. On the other side, there is significant concern about use by minors, and driving while impaired. Then there are those who maintain cannabis is a gateway drug to more serious substances. But with a legal cannabis market forecast to reach a staggering $22 billion Canadian dollars in a country with only 35 million people, lucrative taxation possibilities and innovative business opportunities are compelling forces.1
Cannabis derivatives are already in wide use in the consumer products industry. The fiber parts of the plant—the stems and seeds—are legal substances with which to manufacture products in Canada, the United States and the European Union. This fibrous material, or hemp­­, contains less than 0.3% therapeutic compounds. Hemp seed oil is also a popular ingredient in cosmetics because it is rich in fatty acids but considered a "dry" oil that does not leave the skin feeling greasy. It is high in protein as well, which makes it a popular additive to hair and nail care products, such as shampoos and hand lotions. Hemp frequently appears in fragrance products, body washes and lip balms, too.
One of the most vexing issues when anticipating regulatory change is the question of what will happen until change is enacted.
As more areas around the world legalize cannabis use, more products are appearing that utilize the leaves of the plant, which contain tetrahydrocannabinol (THC) and cannabidiol (CBD). These therapeutic compounds have analgesic, anti-inflammatory and antioxidant properties.2, 3 This places the ingredient in a key pioneering role for anti-aging and sun protection products, which have been recently approved by Health Canada, the FDA and the European Commission's Cosmetics Products Notification Portal.4, 5
Massage oils and other innovative applications are also incorporating the ingredient—these products are intended for topical use and are not designed to penetrate the skin or enter the bloodstream in significant amounts. Furthermore, interest in the benefits of cannabis-based topicals for acne, psoriasis, eczema and other skin conditions is driving research. And as a dietary supplement, "medicinal smoothie" products are also on the horizon. However, THC- and CBD-containing dietary supplements are not currently authorized for sale in the United States by the FDA.6
Sparking Debate
Canada's proposed rules for Consumer Health Products have also ignited a fierce debate. There are obvious reasons to move in this direction, but also concerns. Canada's rules for Natural Health Products are new, dating back just 13 years. This regulatory process was broken when it first began—products submitted to Health Canada for approval languished in the system for years. Massive improvements have taken place since then, and the current regulatory oversight for this category works smoothly.
Products such as herbal supplements have been granted approval based on historic references, not just current scientific research … but that could change. Cost recovery fees could also be imposed on these products, as they currently are for drugs. Not surprisingly, stakeholders in this category are girding for a fight. The fact is, the rules for OTC drugs are dysfunctional, while the rules for Natural Health Products are functional. The simplest fix would be simply to bring OTC drug rules in line with those for Natural Health Products.
When anticipating regulatory change, one of the most vexing issues is the question of what will happen until changes are enacted. With cannabis, recreational use is still illegal, trapping consumers in the criminal justice system and its implications. For law enforcement and the courts, this costs billions of dollars and overloads a justice system already creaking under the strain.
While waiting for regulatory change to Consumer Health Products, the cosmetics industry suffers from the onerous requirements of OTC drugs. To import sunscreens or acne remedies, which are classified as drugs in Canada, it takes 250 days to modify the import license for a new manufacturer. The products must be subjected to International Conference of Harmonization (ICH) stability requirements and tested every time they cross the border into Canada. Remarkably, a sunscreen drug can be manufactured in Vancouver, British Columbia, and shipped almost 4,000 miles across the country to Halifax, Nova Scotia, without any kind of retesting. But if a sunscreen is manufactured in Niagara Falls, New York, and shipped a few miles across the bridge to Niagara Falls, Ontario, it must be quarantined, retested and again QC released.
There are, of course, strong parallels in the United States. Cannabis remains enormously controversial and the nation is divided on legalization and decriminalization. In terms of cosmetic legislation, there is tremendous energy to establish a much stronger federal oversight by the FDA and to pre-empt state-by-state regulations. But while individual countries try to chart a course on these complicated issues, the issue of travel and commerce between nations looms large.
What will the implications be for Canadians traveling to a U.S. state where cannabis is illegal? Where will cannabis-based cosmetics, Natural Health Products and drugs fall on the risk spectrum under Canada's new regulatory system? What will the trade implications be of Canada's Consumer Health Products legislation—because these products will be regulated very differently than in the United States? Governments, industry and consumers must now hold their breath as we wait to see what these changes will bring.
References
T Schufelt, High Ambitions, The Globe & Mail B12 (Jul 1, 2017)
pubchem.ncbi.nlm.nih.gov/compound/644019 (Accessed Jul 14, 2017)
pubchem.ncbi.nlm.nih.gov/compound/16078 (Accessed Jul 14, 2017)
businessnews.com.au/article/MGC-Pharma-signs-new-cannabis-cosmetics-wholesalers-in-Europe
(Accessed Jul 25, 2017)
nextbiotech.com.au/fda-approval-mxc-sales-doors-open-us-euro-canadian-markets/ (Accessed Jul 25, 2017)
fda.gov/newsevents/publichealthfocus/ucm421168.htm#dietary_supplements (Accessed Jul 14, 2017)