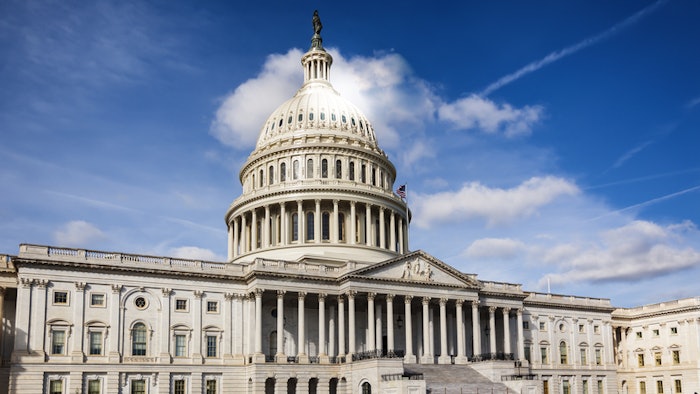 On Thursday, Dec. 22, 2022, the U.S. Senate passed the $1.7 trillion Consolidated Appropriations Act 2023 (H.R. 2617) in a 68-29 vote, according to a report by Reuters, sending it to the House of Representatives. The House followed suit on Dec. 23, passing the act in a 225 to 201 vote; President Biden finalized the spending bill just before funding for the federal government was set to expire on Dec. 23, Forbes reported.
Prior to the bill's passing, the Personal Care Products Council (PCPC) and its member companies applauded the U.S. Congress for including legislation in the act that modernizes federal regulatory oversight of cosmetics and personal care products and creates a comprehensive and uniform national framework for cosmetics regulation.
Related: Dobos Responds to U.S. FDA's Proposed Color Additive Fee Increase
The long-awaited legislation will advance product safety and innovation for the science-driven beauty and personal care industry and reinforce consumer confidence, PCPC reports; see Section 3501, Subtitle E - Cosmetics, of the H.R. 2617 Consolidated Appropriations Act, 2023, for details.
Lezlee Westine, PCPC president and CEO, commented: "We greatly appreciate chairwoman Patty Murray, ranking member Richard Burr, chairman Frank Pallone, Jr. and ranking member Cathy McMorris Rodgers for their leadership. This truly historic moment took over a decade, bringing together a diverse group of stakeholders to support a contemporary approach to cosmetics oversight and further strengthen consumer trust in the products they use every day."
Karin Ross, PCPC executive vice president of government affairs, added: "We entered this process advocating for well-crafted, science-based federal reforms to enhance our industry's ability to innovate and to modernize regulation that has largely been unchanged for 80 years. These members of Congress guided that process. Thanks to their leadership, the [U.S.] Food and Drug Administration will have the necessary tools to ensure consistent regulation of cosmetics and personal care products."