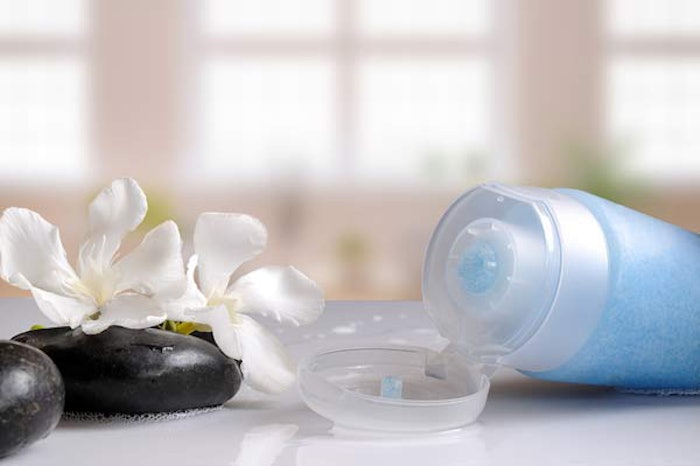 It has been a seesaw ride for legislative attempts to ban microbeads in California, although lawmakers have passed a bill restricting cosmetic and personal care products that contain these materials. 
California assemblymember Richard Bloom (D-Santa Monica) said the Assembly on late Tuesday approved a revised version of Assembly bill 888, which prohibits the use of microbeads and will be sent to the governor's desk to be signed into law. A day earlier it received a legislative nod from the California Senate, passing 24-14, after a previous version was crushed by a vote of 19-16 in the Senate. The first time around, the bill fell two votes short of the 21 votes it needed to pass, even though a number of other states in the U.S. have already banned the use of plastic microbeads in cosmetics and personal care products.
A similar bill in California lost by one vote a year ago. 
AB-888 prohibited, on and after Jan. 1, 2020, a person, as defined, from selling or offering for promotional purposes in California "a personal care product containing plastic microbeads that are used to exfoliate or cleanse in a rinse-off product, as specified." Also, it exempted from those prohibitions the sale or promotional offer of a product containing less than 1 part per million (ppm) by weight of plastic microbeads.
The newer, amended version of AB-888 removed this wording that required the use of natural products as exfoliants in any alternative developed by the cosmetics industry as well as state oversight in reviewing the microbead alternatives. Plastic microbeads under the bill are still prohibited on and after Jan. 1, 2020.
The latest research at Plymouth University, published in the Marine Pollution Bulletin, has recently estimated between 4,594 and 94,500 microbeads, each a fraction of a millimeter in diameter, could be released in a single use of certain products, such as facial scrubs. Subsequent analysis using electron microscopy showed that each 150ml of the products could contain between 137,000 and 2.8 million microparticles. 
Microbeads were found in the Los Angeles River last year, according to the office of Bloom, who introduced the bill to ban microbeads in the state. Proponents of the microbeads ban argue that fish often mistake non-biodegradable plastic microbeads for food and eat them, resulting in toxins further up the food chain. However, "this is not a problem without a solution," Bloom said in April 2015 when AB-888 passed the Assembly Environmental Safety and Toxic Materials Committee. 
"Plastic microbeads are not essential to personal care products. Safe and natural alternatives are available such as walnut husks, pecan shells, apricot shells, and cocoa beans," Bloom added.
As of this report, Connecticut, New Jersey, Illinois, Wisconsin, Maine and Colorado already have bans on non-biodegradable microbeads, with other states with bills in process such as New York, which await state Senate action.