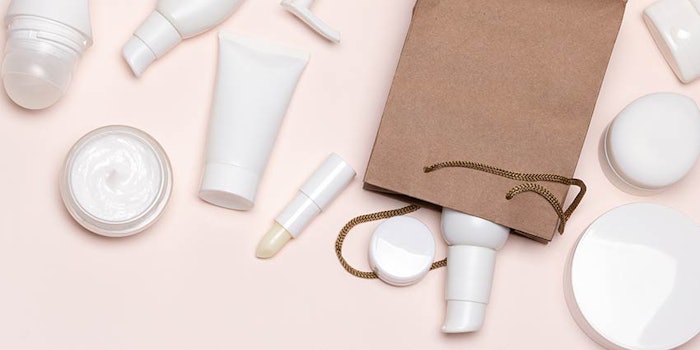 Unique skin care claims and ingredients do not stand a chance—that is, unless consumers trust that they will work. The claims surrounding today's increasingly novel actives and raw materials need consumer confidence in order to share equal shelf space with classic skin care ingredients, according to a recent report that compared the credibility of a product claim with its desirability.
Notably, many of the Nielsen report's least-credible claims involve trendy ingredients—holistic concepts such as "crystal-infused," CBD and turmeric skin care that have only begun to gain traction over the past few years. This reported distrust is multifaceted. Not only is there less research proving the efficacy of these ingredients, but consumers may still be unfamiliar with their properties.
Related: 5 Skin Care Claims on the Horizon
Ingredients and claims that are more readily recognized fall at the top of the list, ostensibly because vitamin E, aloe, retinol, etc., are more established in consumer opinion. Some respondents of the study noted that they "need" ingredients such as these in their routines, whereas that urgency is not yet felt for the lower-ranking options, such as pearl-infused products.
The report's top 10 most credible claims are:
Vitamin E
Aloe
Plant-based
Retinol/Vitamin A
Coconut Oil
Green Tea
Chamomile
Hypoallergenic
Avocado
Meanwhile, the 10 least credible are:
Turmeric
"Maraju"
Crystal-infused
Oxygen
Pearls
Silicone-free
Fragrance-free
Petrochemicals-free
Sulfate-free
Researchers also reported that consumers are more likely to spend extra for reliable-seeming products—including those with both "tried-and-true" and unique ingredients. They stressed that since consumers find the most value in products with believable claims that they find important, manufacturers and retailers do not necessarily need to push complicated concepts to stand out.
"Overall, brands should think about the goals of their innovations when innovating in trendy spaces like natural skin care. You want to be desirable and distinct, but also credible enough to end up on your consumer's skin care shelf," stated the report.
For the full list, visit www.nielsen.com.